MAY FOOD FESTIVAL: ASPARAGUS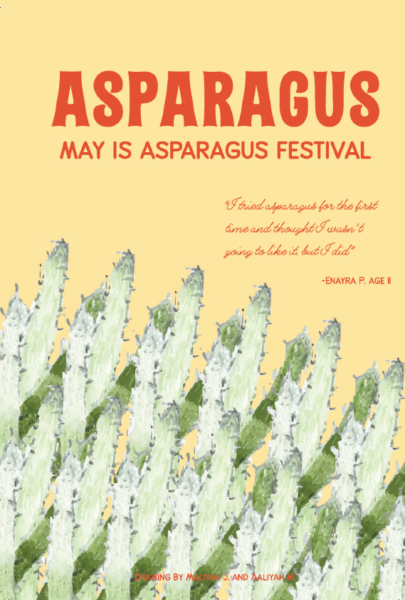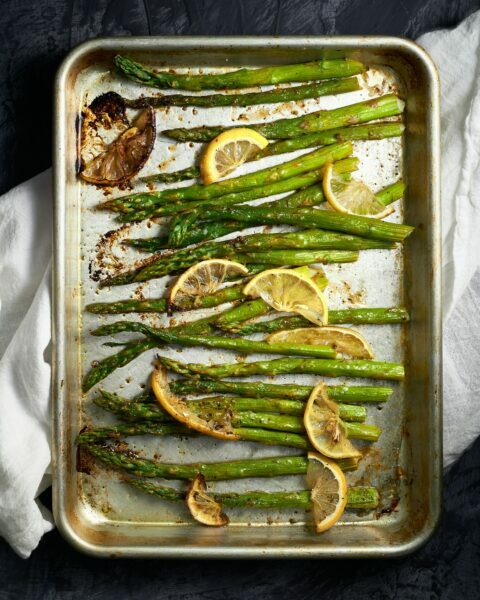 Each month, our Great Performances menus feature seasonal ingredients. It's our way of celebrating the earth and bringing our special touch to every menu.
Asparagus is good for our gut. Asparagus provides prebiotics, a type of fiber. A way of eating rich in prebiotics supports our good gut bacteria and may help improve blood cholesterol and blood sugar control.
Asparagus supports many body functions. Asparagus is a good source of iron, an essential nutrient that makes up hemoglobin, a protein involved in transporting oxygen from the lungs to the rest of the body. Asparagus is also an excellent source of folate, a B vitamin that supports the body in making new, healthy cells.
Chef Andrew Smith, our Culinary Director, created a delicious Asparagus dish for us.
Ingredients
1 bunch medium sized asparagus, snapped to remove base
1/4 cup grated aged pecorino cheese
1 lemon, zested and juiced
1 TB extra virgin
olive oil
Salt
Pepper, freshly cracked
Procedure
Heat grill or grill pan on high heat
Toss cleaned asparagus with extra virgin olive
oil, salt, and pepper. Place on hot grill and cook
two minutes on each side or until they begin to
char.
Remove charred asparagus from heat and
place in large bowl with cheese, lemon juice, and
lemon zest. Combine thoroughly and serve warm.
Katchkie Farm in Kinderhook, NY is dear to our hearts, not only because that is our local, organic farm; but because it allows us to educate children on food and where it comes from via the Sylvia Center. Katchkie Farm has recently become one of our wedding venues.