Even as we're practicing social distancing, we continue to see great examples of how life happens around food. Instead of the corporate lunches, we're seeing teams enjoy video conference lunches; instead of big dinner parties, families are having home-cooked meals together; and instead of packing bars at happy hours, friends are toasting each other virtually.
With more people cooking at home, we're collecting recipes from our Great Performances' team members, families, friends and partners to share with you and provide some inspiration for delicious dishes you can make at home. Share your recipes and photos with us: tag us on social media #gpcovidcooking, direct message @gpfood or email marketing@greatperformances.com.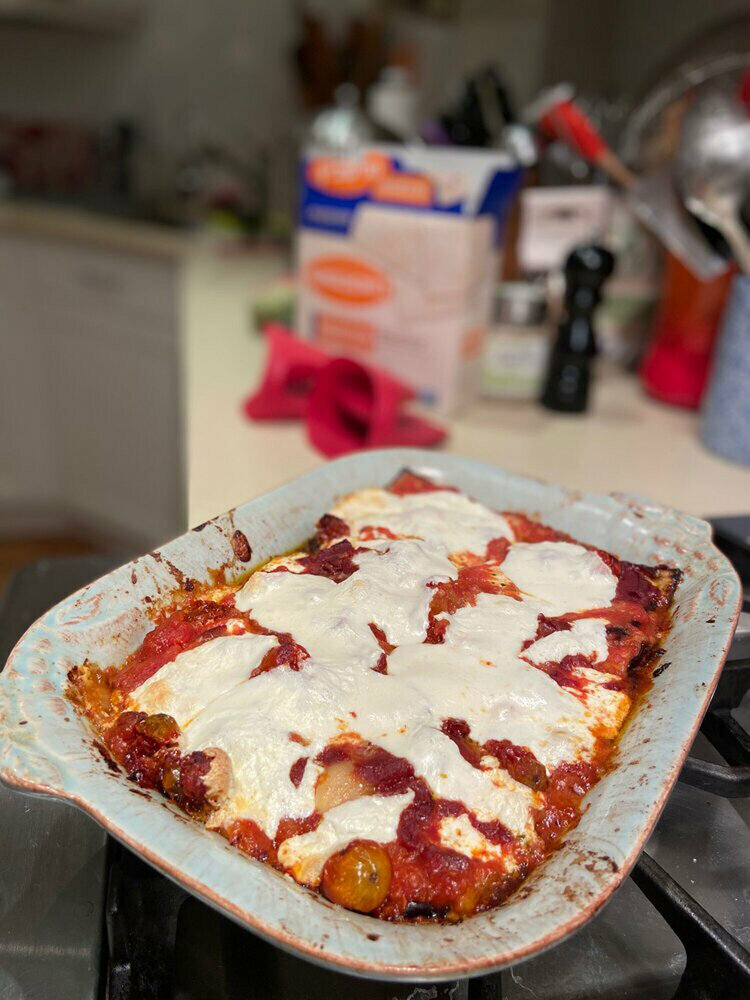 Matzoh Lasagna
Recipe provided by Great Performances' founder
Liz Neumark
Making matzoh lasagna is not unlike making a regular lasagna, except you're substituting matzoh for the pasta and I make it with fewer layers.
Also, I make it with fewer layers.
You'll Need:
Tomato sauce

Matzoh

Cheese mix – I combine ricotta, Parmesan and egg

Sauteed or roasted vegetables of choice

Mozarella cheese
 Procedure:
From the bottom up!

Base: tomato puree/sauce (homemade sauce or jarred)

Next – layer of matzoh

Next – cheese layer…can be ricotta/grated Parmesan/egg

Next – sautéed/roasted veggies – whatever you have handy (mushrooms, eggplant, peppers, onions, eggplant, zucchini)

Next – layer of matzoh

Next – nice cheesy layer – can be the ricotta and/or you can add some shredded cheese.

Top – cover with tomato sauce – you can add some sliced tomatoes on the top if you have to use
Bake uncovered at 350 F for 45 minutes, uncovered.
---
Hungry for More?