MARCH FOOD FESTIVAL:
BEET PICKLED EGGS
Our 2023 calendar theme, Preservation, is an ode to the art of preserving the harvest as well as a salute to the self-preservation of body and spirit. These have been challenging years! It's fair to say we have been pickled and fermented, but that life goes on. It is the celebratory moments and the opportunities to come together that we relish.
This month, we're celebrating with brightly colored and extra delicious Beet Pickled Eggs!
Using the remaining brine from pickling beets, Beet Pickled Eggs are quick and easy to make and add a bright pop of color and a zing to any dish. Once a staple at bars and served as a snack alongside cocktails and beer (or even at breakfast with a side of a G&T), Enjoy these Beet Pickled Eggs with or without a cocktail, or in place of boiled eggs on salads, or even deviled for a beautiful starter or side.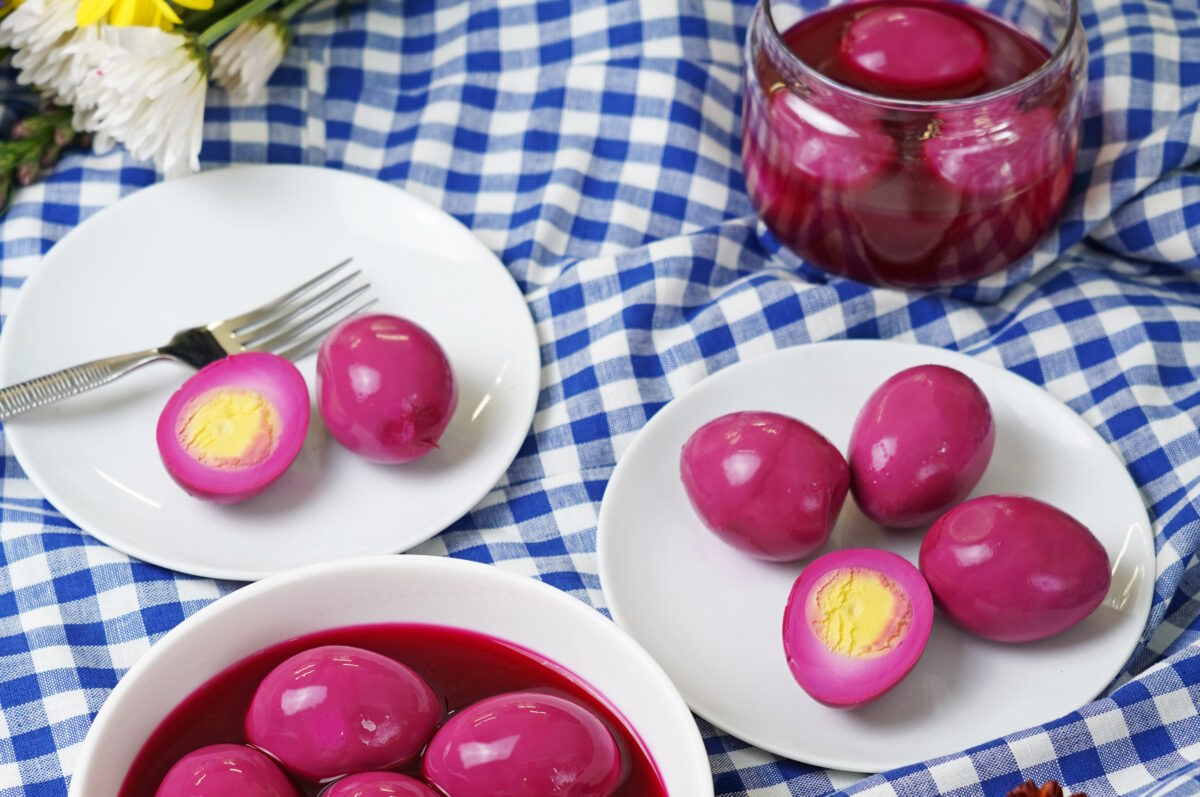 1 dozen hard boiled eggs, peeled
1 jar pickled beet brine (or prepare your own using recipe below)
Place hard boiled eggs in a jar and cover with pickled beet brine. Cover and refrigerate for at least 24 hours before eating.
4 medium beets, roasted, cooled, peeled, and sliced
1 c apple cider vinegar
1 c water
¼ c sugar
1 Tbsp salt
Combine apple cider vinegar, water, sugar, and salt in a small saucepan and bring to a boil, stirring to ensure sugar is dissolved. Remove from heat and allow to cool slightly. Place sliced beets in a jar and cover with prepared pickling liquid. Cover and allow to come to room temperature, then store in the fridge for up to 6 weeks.
More Food Festival Recipes