MAE MAE'S BEETROOT BORSCHT
by Great Performances
We've got a soft spot for beets at Great Performances. We grow them at Katchkie Farm, our organic farm in upstate New York, and often featured them on the menu at our own Mae Mae Cafe. From our signature beet chips to our fan favorite beet burger, we celebrate the beet. Here we're sharing a delicious beetroot borscht – that we served throughout the colder months at Mae Mae and especially around Valentine's Day.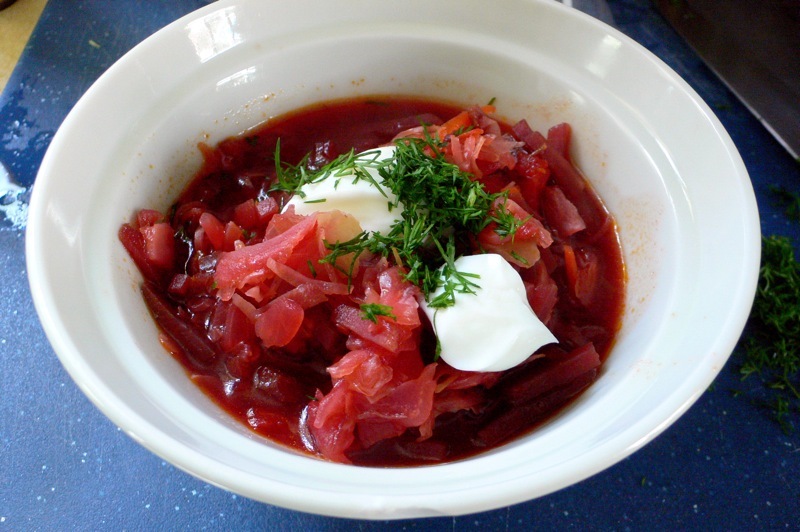 1 lb raw beets, peeled and chopped
1 Tbsp olive oil
1 carrot, peeled and finely chopped
1 celery stick, peeled and finely chopped
1 medium onion, peeled and finely chopped
1 garlic clove, peeled and finely chopped
1 L vegetable stock + additional water if required
1 bay leaf
1/2 lemon, juice only
Salt and pepper, to taste
Sour cream, horseradish and dill to serve
Gently fry the finely chopped onion, garlic, celery and garlic in the grapeseed oil over a very low heat until soft and aromatic.
Add the chopped beets. Cover with stock and add extra water if required until you have 4cm above the level of the beetroot.
Add a bay leaf and leave to simmer with a lid semi-covering until the beetroot is soft, around 45 minutes.
Puree the soup then allow to simmer for another 10-15 minutes to thicken and concentrate the flavors.  Season with fresh lemon juice, salt and pepper before serving. Top with horseradish, sour cream and fresh dill.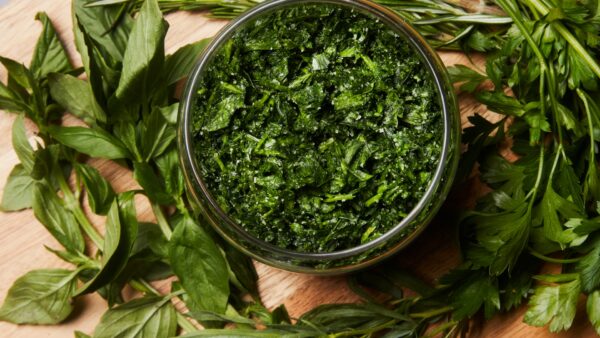 This month we're celebrating Preservation with an Herbed Salt recipe that adds flavor to any meal.
Read More »