Katchkie Spice Roasted Turnips and Tops
8 tennis-ball sized Turnips with tops (remove tops, wash, spin dry and rough chop, peel the turnip itself and cut into 1-inch pieces)
3 tbsp Coconut Oil
3 tbsp Honey
Sea Salt
Fennel Seed
2 cups White Onion, sliced
2 cloves Garlic, sliced
2 cups canned Garbanzo Beans
1 tsp smoked Paprika
2 tbsp Cider Vinegar
Toss turnips with 1 tbsp coconut oil & honey. Season with sea salt, Bake at 350F until tender and caramelized
Heat sautee pan. Add 2 tbsp coconut oil and garlic. Toast garlic until well browned. Add onions, fennel seed and cook until translucent.
To finish, add roasted turnips, turnip tops, & garbanzos to onion mixture. Season with cider vinegar, smoked paprika, and salt to taste. Serve warm as a side.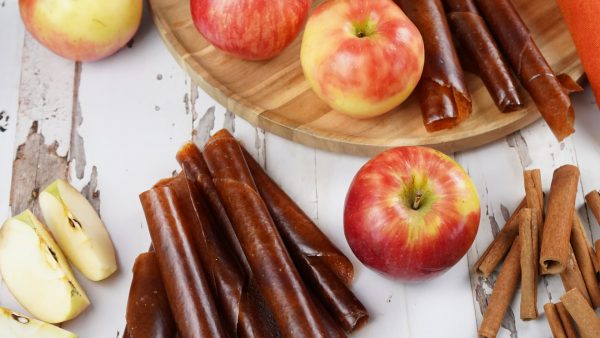 We're closing out a year of Preservation with our recipe for Apple Rollups, the perfect treat for adults and kids alike.
Read More »