JULY FOOD FESTIVAL:
THUNDER PICKLES
Our 2023 calendar theme, Preservation, is an ode to the art of preserving the harvest as well as a salute to the self-preservation of body and spirit. These have been challenging years! It's fair to say we have been pickled and fermented, but that life goes on. It is the celebratory moments and the opportunities to come together that we relish.
This month, we're celebrating with Thunder Quickles, a slight spin on Liz Neumark's "Thunder Pickles".
The name "Thunder Pickles" originates from a young Liz Neumark's visit to a farm. A farmer told her that thunder made cucumbers grow! In the earlier years of The Sylvia Center, a portion of sales from Katchkie Farm's "Thunder Pickles" went to support the organization. As a nod to our beginnings, we are excited to share this recipe recreated by TSC teen students.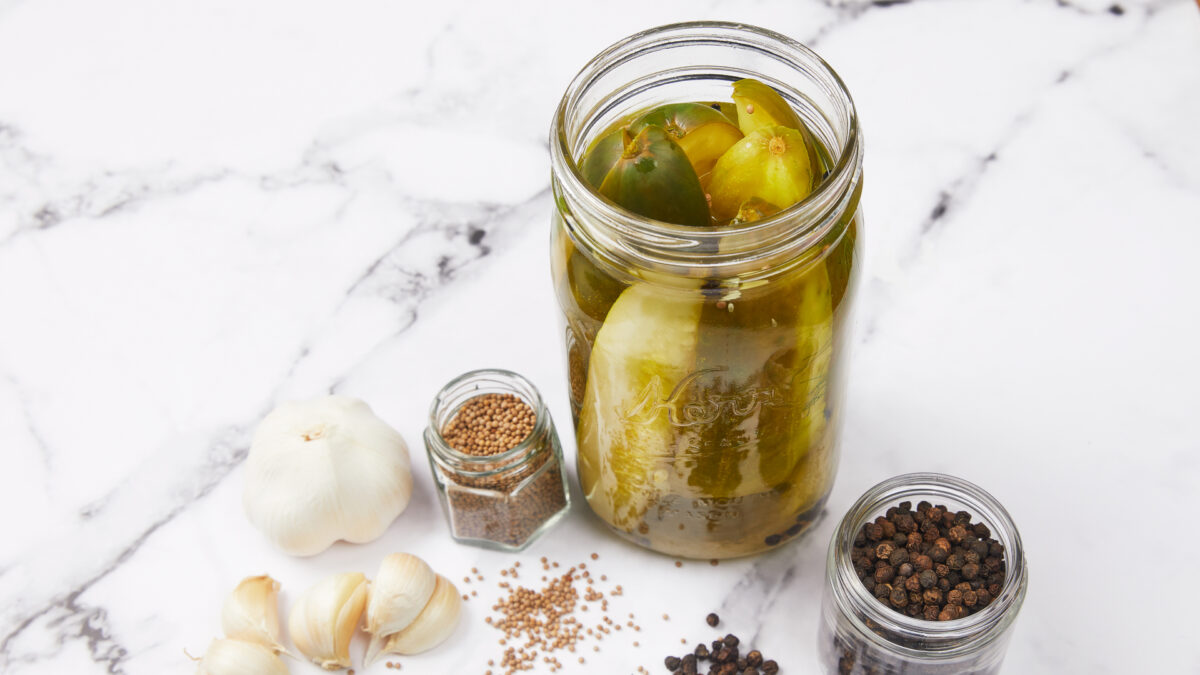 1.75 lbs cucumbers, sliced
1 sweet onion, such as Vidalia
2 cups water
1 cup white wine vinegar or white vinegar
3 tablespoons of salt
1/4 cup of sugar
FOR EACH JAR
2 sprigs of dill
1 hot pepper (jalapeño, thai chili, serrano etc.)
1 bay leaf
2 cloves of garlic
1.5 tsp pickling spice
1 tsp whole black peppercorns
1. Stem, wash, and slice cucumbers into spears or rounds. Peel and quarter onions.
2. Bring water and vinegar to a boil. Add the salt and sugar, and stir to dissolve.
3. Divide the sliced cucumbers and onions among the 7 jars. Into each jar, add a few sprigs of dill, a bay leaf, one hot pepper, garlic, pickling spices and peppercorns. Pour the hot mixture evenly over the peppers.
4. Close the jars with seals and rings. Allow the filled jars to stand at room temperature until cool. Then refrigerate for at least 24 hours before use. Keeps up to two weeks in the refrigerator.
More Food Festival Recipes