JULY FOOD FESTIVAL: RATATOUILLE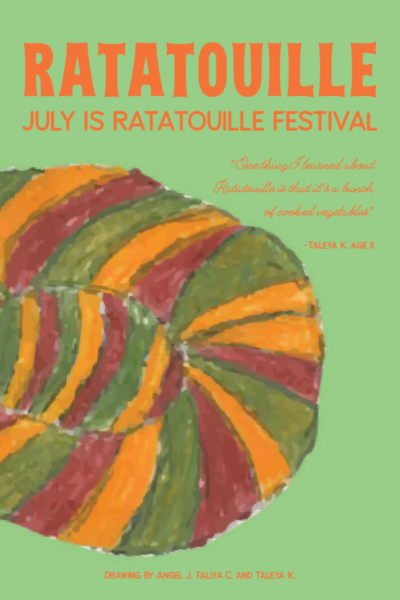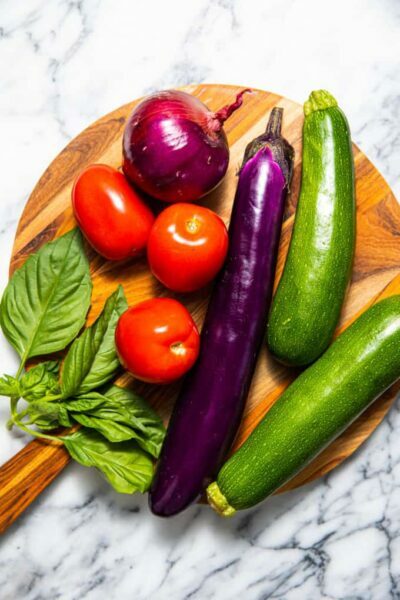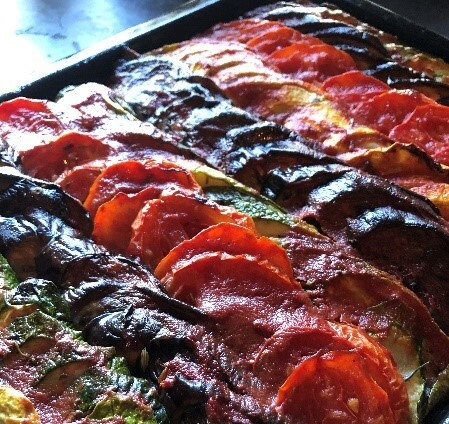 Each month, our Great Performances menus feature seasonal ingredients. It's our way of celebrating the earth and bringing our special touch to every menu.
Ratatouille is a vegetable dish originating in Provence, France. Recipes vary but common ingredients include eggplant, tomato, zucchini, garlic, onion, red bell pepper and herbs. Ratatouille is an eye-catching dish because of the ingredients' bright colors; a sign of many disease-fighting phytochemicals.
Serve a variety of phytochemicals, vitamins and minerals on one plate with ratatouille. Ratatouille contains several non-starchy vegetables. Pair with French bread or rice and baked cod for a balanced meal.
Our Culinary Ambassador, Georgette Farkas, had shared her very own Ratatouille recipe.
Ratatouille has always been my family's summer staple. It's one of those dishes that is even better the second day. The dish is a must if you happen to grow zucchini and tomatoes. Savor it as is as a vegetarian lunch dish along with a mesclun salad and a baguette. Or serve it as a side dish to accompany roast chicken, lamb or fish. It can even be used to fill an omelet or toss with pasta and top with goat cheese or parmesan. This version is prepared with the vegetables thinly sliced and then layered. But it's just as delicious with everything roughly cubed and then baked together in a good heavy bottomed pot, once you've first sautéed the onions and garlic on the stove top. Baking time will vary depending upon the pot you use. But the dish is very forgiving. The vegetables should hold their shape, but melt in your mouth tender.
Serves 4-6
Ingredients
3 oz olive oil
1.5 lbs white onions, thinly sliced

1 oz garlic, minced

4 Tbsp herbes de Provence

2 Tbsp tomato paste

12 oz Japanese eggplant

1.75 lbs yellow and green zucchini

1 lb tomatoes
NOTE: Ideally, eggplant, zucchini, and tomatoes should be of similar diameter
Procedure
Slice the eggplant, zucchini, and tomatoes into 1/8″ thick slices.
Toss sliced zucchini in 2 Tbsp olive oil, 1 Tbsp herbes de Provence, and season with salt and pepper. Arrange on a sheet tray in a single layer and cook just a few minutes until barely softened and pliable. Repeat with the sliced eggplant. This pre-cooking step makes it possible to layer the vegetables tightly in the next step.
Sauté the onions and garlic in olive oil with herbes de Provence. Cook until well caramelized. Add tomato paste, salt and pepper. Cook while stirring for two to three minutes more.
Line the sheet pan with sautéed onion mixture. Arrange alternating rows of each vegetable over the layer of onions. Bake at 400 F until cooked through and lightly caramelized at the edges.
Katchkie Farm in Kinderhook, NY is dear to our hearts, not only because that is our local, organic farm; but because it allows us to educate children on food and where it comes from via the Sylvia Center. Katchkie Farm has recently become one of our wedding venues.