JANUARY FOOD FESTIVAL: 24 CARROT GOLD
Each month, our Great Performances menus feature seasonal ingredients. It's our way of celebrating the earth and bringing our special touch to every menu.
ROASTED HARISSA CARROTS
by Dana-Marie Moore, Executive Sous Chef
Carrots and coriander are related, so it's no surprise that they taste so delicious together. Here, we've amped up the flavor with a sweet chili harissa blend for spice and warmth and sweetened with a touch of honey. The tart pops of pomegranate seeds and salty crunch of pistachios add even more delightful colors, textures, and flavors.
1 pound carrots, left whole
1/2 Tablespoon olive oil 
1 Tablespoon sweet chili harissa spice blend (sweet chili flakes, cumin, garlic, and coriander)
1/2 teaspoon kosher salt 
2 Tablespoon olive oil
1 Tablespoon honey 
1 small bunch parsley leaves, left whole 
1/4 cup Pomegranate seeds 
1/4 cup Pistachio, toasted, coarsely chopped 
Preheat oven to 375 degrees
Mix carrots with the salt, spices, olive oil, and honey
Roast until caramelized and tender
Top with pomegranate seeds, pistachios, and parsley leaves
Note: You can also grill the carrots with the exception of waiting until the end to add the honey. 
Carrots are rich in beta-carotene, a carotenoid that the body converts to vitamin A. Vitamin A is involved in immune function, eye health and cell growth.
Want more health supportive and wellness tips? Check out GP Embrace.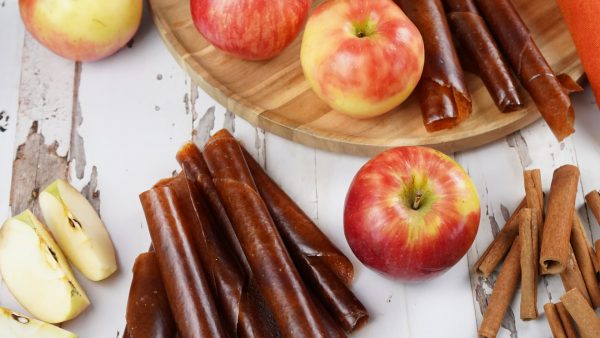 We're closing out a year of Preservation with our recipe for Apple Rollups, the perfect treat for adults and kids alike.
Read More »