CHEF INTERVIEW: SAMUEL BRANCH, BRANCH PATTY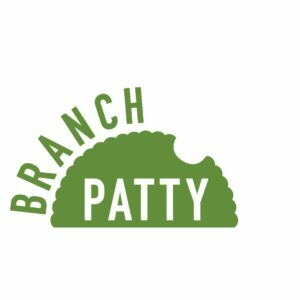 Delivering Jamaican Patties Handmade with Sustainable Ingredients – Branch Patty
Established in 2013, Branch Patty is a family-owned business specialized in the art of making Jamaican-style patties. As a Caribbean child, Samuel Branch grew up with a love of patties. He perfected his recipes and technique through his skill and perseverance as a professional chef. Branch Patty was re-launched in 2017 with his wife Lisa. Together they emphasize serving kindness and integrity as their primary ingredients. They don't believe in serving anything they wouldn't feed their own children! Branch patties are produced by hand in small batches. Samuel and Lisa look forward to serving you the "Branch Patty Experience."
Have there been unexpected twists or turns in your culinary life that have changed your career direction?
By the time I had my second daughter I had been working in restaurants for a few years and wanted to change paths. I started a private chef company in 2010. In the meantime, a 2009 New York Times article inspired me with reporting on the Brooklyn food movement, but the movement wasn't yet focusing on the borough's diversity, particularly my Caribbean community.  I wanted to cook food that represented my own heritage. For Smorgasburg I created a stand specializing in a typically Barbadian fish sandwich. I also looked around and saw no one was making patties. I proposed the idea, arranged a tasting and launched my patties there in 2014.
I didn't create my current brand until 2017 when my wife Lisa joined me, and it became a family affair. We moved to the weekend market at Artists & Fleas to make a fresh start. We started with beef, chicken and one veggie patty and added a vegan version. Now vegetable patties are now a main focus for us. We loved being right in front of customers at the market. The pandemic shutdown led to our current direct to customer model. Now, we would love to get back in front of our customers when the opportunity arises.
What is your first or favorite food memory?
I was born in America but raised in Barbados and grew up loving the ocean. On the beach back home we ate all the time at "Cuz Fish Shack", a local spot passed down from father to son. They made just one thing, a "Cutter" sandwich. They made it with mahi mahi or blue marlin, marinated in a green seasoning like a sofrito and then pan fried in a cast iron skillet. It was served on a bread roll, we call "salt bread", like a soft Portuguese roll topped with the fish, lettuce, tomato, cheddar cheese, hot sauce and condiments. Everything about it was wrong from a professional chef perspective, but it all worked brilliantly. This memory had receded, but it refocused me on my Caribbean heritage. It became the sandwich I made for my Smorgasburg launch. I actually went back to Barbados to meet with Cuz's son to re-taste and learn the sandwich.
What is your favorite dish to make at home for family or friends?
Oxtail stew with a dark, thick gravy. The oldest of my three daughters loves it.  It would by my last supper.
Is there an ingredient that is your unsung hero in the kitchen?
Fresh thyme. It relates to my first food memory. We grew it in our yard at home in Barbados. My aunt cooked with it at home. My formal culinary school training only reinforced that. You'll also definitely find it my patties.
When cooking at home, are there things you are willing to buy versus making yourself?
Brown rice is something we used to make a lot at home.  It takes a while to cook.  During the pandemic my wife discovered cooked brown rice sold frozen at Trader Joe's. It's a big time saver and healthy.  
I would also buy pasta sauce for dinner at home for my three daughters
Share your favorite drink pairing with your favorite Branch Patty menu item.
I love ginger beer on its own or mixed in a cocktail. I suggest plain ginger beer with a beef patty.
Sorrel is a Caribbean hibiscus-based drink made with cinnamon and cloves. It's delicious with our seasonal greens patty.
How do you unwind from the pressures of your baking business?
During the last five years I've started training in martial arts, specifically jiu jitsu. I practice five days per week, early morning before I start work. It's the time I need to keep in focus and in shape. When my first business folded, I became so frustrated and felt such a loss. The physical activity gave me something positive to focus on.