By Great Performances
This month we're celebrating pumpkins. Pumpkins are a true sign of cooler weather and the shift into exciting fall holidays. Harvested in October, pumpkins are completely edible from seed to skin, making them extremely versatile and perfect for soups, purees, desserts, breads and more. In addition to their versatility, pumpkins are packed with nutrients such as Vitamins A and B, potassium, protein and iron. They are also low in calories and high in fiber, making them a great addition to your daily diet.
For best results, store pumpkins at room temperature in a cool, dry place for up to a month.
Enjoy our favorite pumpkin dishes at our venues and be sure to try our recipes below or check out the Katchkie Farm recipe archive.
---
Celebrate Pumpkins at our Cafés
October 13-19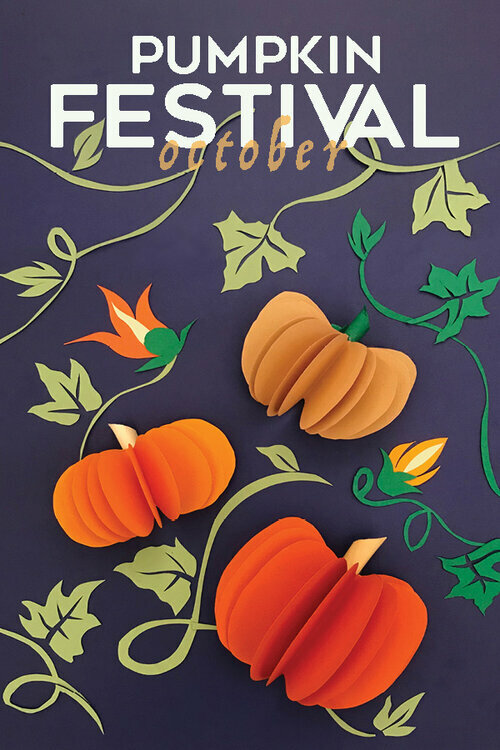 PUMPKIN TURNOVER
By Chef Vanay Coffey, Great Performances
Ingredients
1 large (3-5 lb) pumpkin, peeled and cut into 1-inch chunks

½ stick butter, melted

3 tbsp pumpkin spice

1 tsp salt

1 cup packed brown sugar

2 tbsp vanilla extract

2 tsp ground cinnamon

¼ cup evaporated milk

1 cup cream cheese

3 tbsp granulated sugar

2 2-lb packages puff pastry or pie crust dough

Egg wash

Raw sugar (optional)

Confectioner's sugar (optional)
Procedure
Toss pumpkin chunks with melted butter, pumpkin pie spice and salt. Bake in 375°F oven 20 minutes or until tender.

Puree pumpkin with vanilla extract, ground cinnamon, brown sugar and evaporated milk until smooth. Puree should be thick enough to stay on spoon when scooped.

In a large bowl, beat cream cheese and granulated sugar until smooth.

Follow directions for puff pastry or pie dough and cut into 5" squares. Place a tablespoon of pumpkin mix and a teaspoon of cream cheese mix in center of dough square. Paint egg wash on the edges and fold one corner towards the other to form a triangle. Press tines of a fork along the seams to seal the edges. Slice 2-3 slits in center of triangle to create an air pocket. Brush with additional egg wash and sprinkle with raw sugar (optional).

Place turnovers on a parchment-lined baking sheet, leaving about 1-inch between each turnover, and bake in 375°F oven for 10-15 minutes until golden brown.

Remove from oven, and let cool. Optional: garnish with confectioner's sugar before serving.