Gary Bedigan, Brooklyn Venue Operations Director
Our Mother's day always included big hats (massive), church (my 60 min nap), lots of guilt (Italian, not to be confused with Jewish) and a ton of laughter all around big table. My mom would insist on cooking and providing for the growing family just as she has been for almost 40 years.
Rob Valencia, Executive Chef
Just recently on a trip back to Texas, my mother and I revisited one of my favorite childhood dishes. It was a crockpot soup that my mother would have at the ready on Sundays for lunch after Church, and when my dad would finish up running a long distance race. She called it her "Calabacita." It was a very flavorful Mexican soup that played a heavy rotation on mom's menu.
In the 1970s and 80s, while juggling her art career, five kids and a return to college, her crockpot was her best salvation. Back then, this soup was canned tomatoes, frozen corn, thin bone-on pork chop, dried chilies, dried herbs and fresh calabacita squash (a local Texas squash variety meaning "little squash"). She started it in the morning before we went to mass, and it simmered until the afternoon. There was always enough for the inevitable Sunday lunch crasher.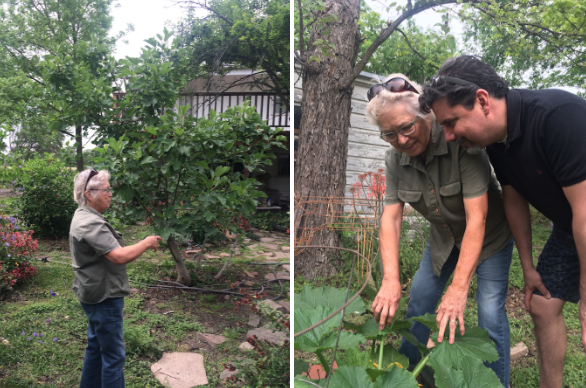 In the years since, this 83 year old has created the most prolific urban garden, full of pecan, apple, pear and citrus trees, varieties of squash, onions, garlics, lettuces, herbs, peppers, broccolis, chards, and quite a few cacti. I'm sure that there will be lots of tomatoes, avocados, watermelon and corn this summer.
I wanted to recreate her Calabacita using ingredients from her garden and still with her beloved crockpot (mom's is a 6 qt crockpot).
Carly Katz-Hackman, Event Director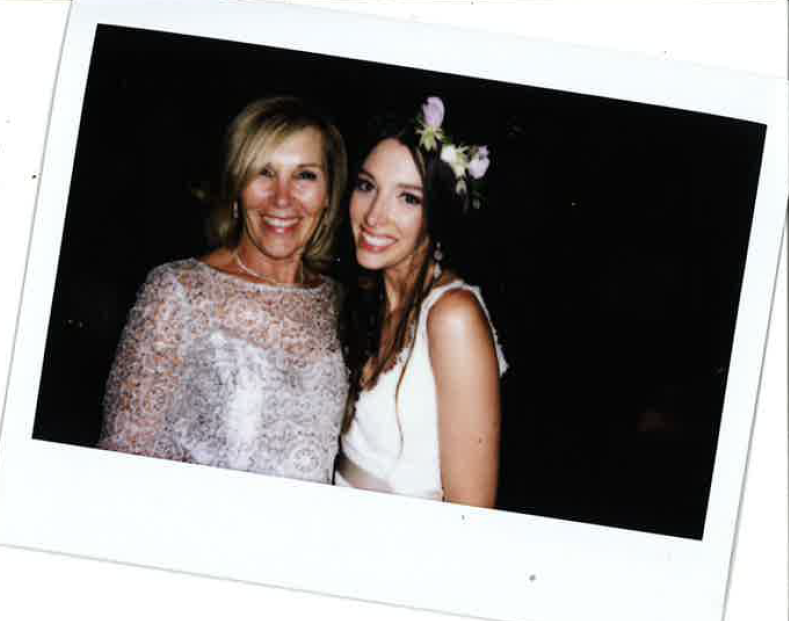 Anthony Fassio, Executive Vice President
My mom, Andi, and I always made banana bread together while I was growing up – not necessarily for Mother's Day, but anytime I needed a sweet fix and/or she had rotting bananas in the fruit bowl (which was often). I've long left home and now have a family of my own to make it for.
Anthony Fassio, Executive Vice President
My mother grows her own food, cooks from scratch and can feed a village. She is the embodiment of good food and stellar hospitality. So, it is no wonder that Mother's Day was spent around a table with her family. Every year we would go to brunch (give her the day off from cooking), listened to her complain about how awful the food was (she was usually right) and then finish the day golfing at her favorite course.
Jenny Baughman, Catering Service Manager

My mom and I have made a handful of recipes that are now our recipes. Our favorite recipe, our seasonaltradition, our special thing. While they may be simple, and definitely common, they are specific to me as they will remind me of her whenever I have them. When my sister left for school, it was just my mom and I in the house and we would argue a fair amount. I remember it as a very difficult time for both of us. I wouldn't say we worked through it gracefully. I would say, however, that we became very close, and that truce was often earned in the kitchen.
In the winter, we liked to make white cheddar tomato soup and chocolate caramel brownies. In the summer we liked chicken Caesar pasta salad with basil and sun-sweet tomatoes.  
For our mother's day edition I'd like to share our spring tradition – steamed artichokes with hollandaise. She had a book of handwritten recipes cards that we would pull out for this one, and she would always tell me the story of how the first time she made it, and incidentally included it AGAIN when sending me the recipe for our newsletter:
"Hi Jen!  I got this recipe from Aunt Chris. When streaming in the hot butter, be sure to keep the lid on but remove the plug for streaming. First time I made it I took the whole lid off and turned it on. Your dad was saying 'Turn it off!  Turn it off!'  It was all over his face and hair, not to mention the cabinets etc. We had a great laugh over it! Enjoy!!"
Cara Zimmerman, Office Coordinator

Growing up, I lived off of fast food. McDonald's, Wendy's, Chinese Take-Out…You name it, I ate it. My mom never cooked when I was young. Enter: Tasty videos. Ever since she watched the "Tasty" video's she thinks she is the next Martha Stewart. Not only does she cook every video they post but she uploads them onto Facebook and Instagram for her friends and family to see. After years of her asking how to upload something to social media, she's now a social media guru.Thanks to Tasty videos, I love her cooking and I look forward to when she has prepared a homemade meal for me.
Emily Giove, Assistant Event Director
During my senior year of high school, my mom and I traveled to the Cayman Islands – with my ten best friends, and their ten mothers.  This trip came about after a series of mother-daughter meetings, where we teenage girls put up our best fight for the typical, unsupervised "wild spring break" experience.  Naturally, we ended up with one chaperone per person, a ratio that put our neurotic mothers at considerable ease.  Under their watchful eye, my friends and I had a (mostly) wholesome time, scoring big with "Family Night" at Señor Frogs during our allotted one night out on the town.  In all seriousness, I would not have had it any other way – this week made for unforgettable memories with my mom that I will always cherish.
Jeannie Modaff, Assistant to Ronnie Davis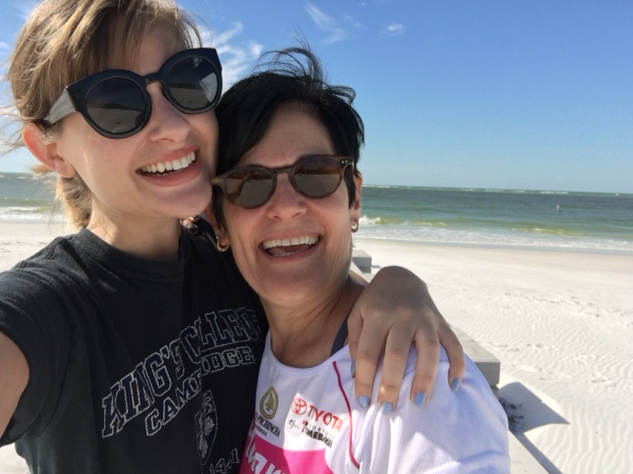 26 years ago this Mother's Day, our daughter Abbie was born.  We were living in Park Slope, and the cab driver gave us a free ride to the hospital because it was Mother's Day!  Awwwwwwwwwwwwwwwwwwwwwww!!!!!
After giving birth, crying and delighted at the enormity of this wee thing, I got very, very hungry.  A friend brought us takeout ("us" would be Bob and me, not the new babe, and that friend used to work for Ronnie, too).  I can't remember exactly what it was, but it was greasy and delicious and there were fries…! 
And Abbie Rose has always been a gem of a daughter!  How not, born on Mother's Day!
Jessica Wincott, Assistant Event Director
This is not much of a story but it is the recipe for the best dessert bars ever.  I guess the "story" is that I'm literally known as the gooey brownie girl to my friends.  My mom has been making these since I can remember and anyone who is even a semi-close friend of mine knows about them and forces me to make them for any party.  I was once walking through Penn Station and ran into a friend of a friend. She introduced me to her boyfriend and he said, "OMG is that the gooey brownie girl?!"  So, that's my story…..and here's the recipe!