Celebrate the season with some of our favorite timeless recipes!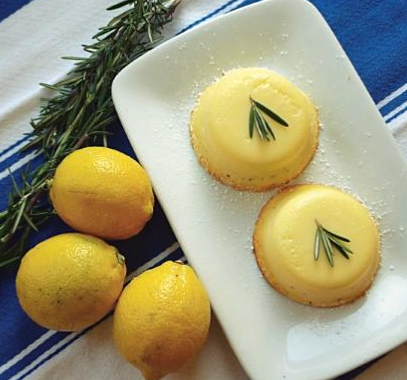 From the Kitchen of Great Performances
Ingredients:
1 tablespoon unsalted butter

2/3 cup sugar

2  egg, separated

2/3 cup reduced fat buttermilk

2 tablespoons lemon juice

1 tablespoon lemon zest

1/4 cup all-purpose flour

1/4 teaspoon salt
Garnish:
1 cup fresh raspberries

1 cup fresh blueberries

1 cup fresh blackberries

2 tablespoons confectioners' sugar
Method:
Preheat oven to 325 degrees F. Butter and lightly sugar 4 ramekins (about 1-cup size).

In a mixer, add egg yolks, buttermilk, lemon juice and lemon zest and beat until well combined. Reduce the speed to low and sift in flour, sugar and salt. Continue to mix until combined. In a separate large bowl, beat egg whites until stiff. Slowly fold in the egg whites into the buttermilk mixture, adding a little at a time. Divide evenly amongst ramekins and bake in a water bath (fill a roasting tray with water halfway up the sides of the ramekins).

Bake for 60 minutes until the top springs back when gently pressed and the cakes have a nice golden brown color. Allow to cool slightly, then carefully invert onto a plate. Serve with fresh berries and dust with powdered sugar.