For the past several months, as we've stayed at home and missed so many of the events that mark our spring and summer, we've been busy behind the scenes at Great Performances planning how we'll be able to run events safely.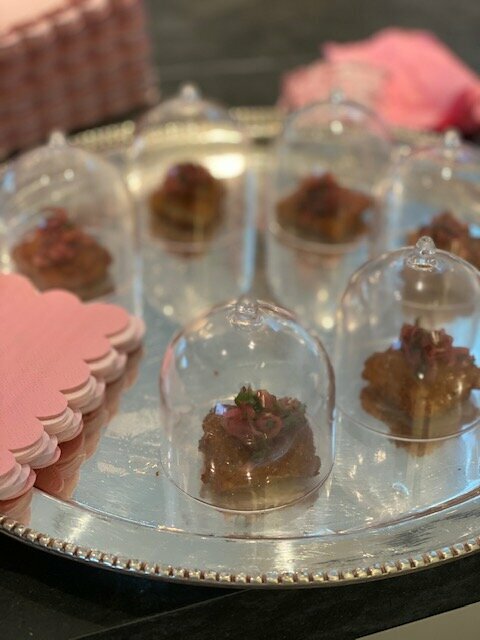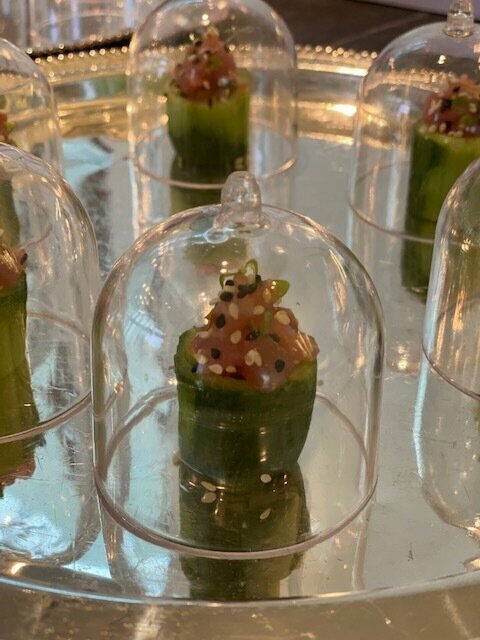 The scale of our events may have changed, but the care and attention we put into them remain remains the same—if not somewhat heightened.
We've stepped back and taken a fresh perspective of how we run events and rethought every single step.
We have two main priorities:
running a great event with outstanding food and service for our clients and their guests
ensuring that we're doing all we can to maintain everyone's health and safety.
From the first moments of collaborating with our clients, we apply our Covid lens.
Top of mind is how to reduce the number of staff members.
We have to rethink menus and how we can continue to deliver flavor and variety but with fewer people in the kitchen.
We carefully plan the entire event, step by step, including preparing and serving food, pickups, beverage service, and bars.
Hors d'oeuvres are passed in covered trays with individual toothpicks to prevent direct contact with the food once it is placed on the tray.
And although bartenders are still preparing drinks at the bar, they're behind a protective shield with a waiter acting as the liaison between guests ordering beverages and the bartender preparing the orders.
We have a responsibility to keep up to date on the latest guidelines for health and safety at events and gatherings, convey them to our clients, and get ahead of any permits that are required.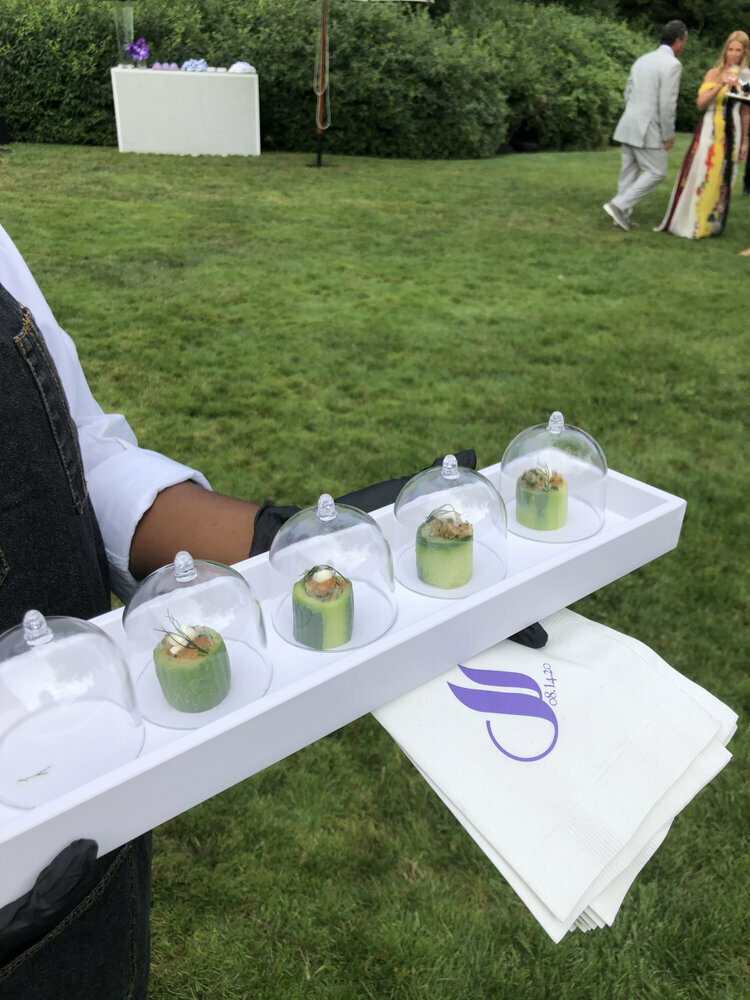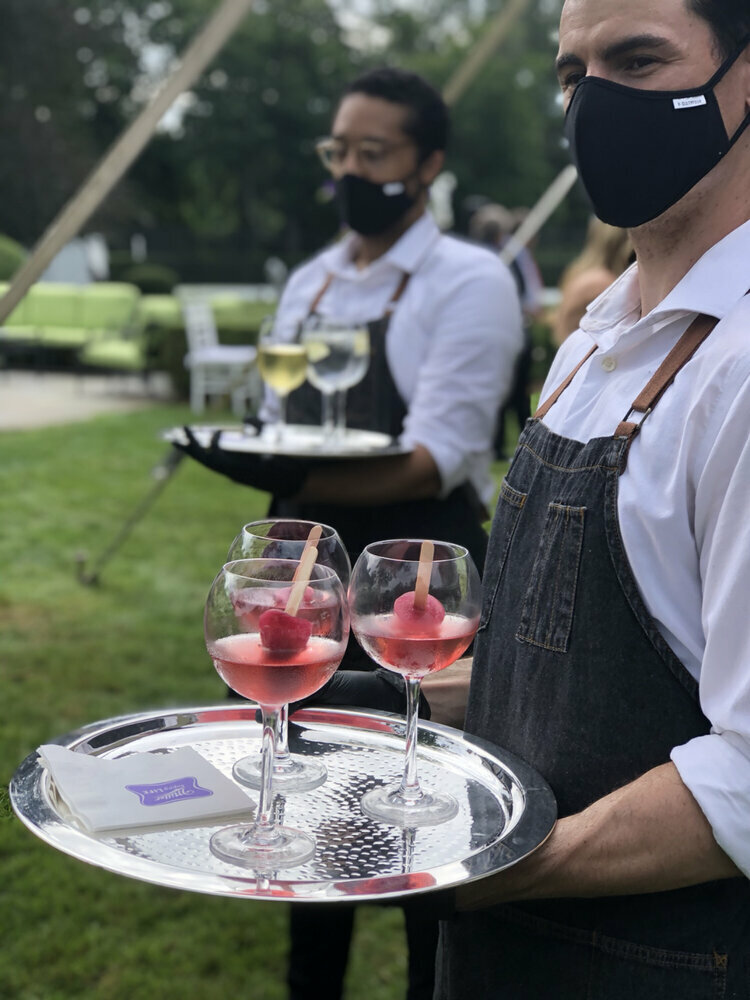 Of all the events that have been canceled this year, perhaps the most heartbreaking are the weddings.
For the most part, our couples have been incredibly flexible and resilient, despite their disappointment.
With the reopening of outdoor venues, we worked closely with our partners like Wave Hill and Caramoor to create a variety of packages to help couples celebrate their special day with their family and friends with an extra eye on health and safety.
These smaller, more intimate weddings – or microweddings – meet all requirements for social gatherings and we're happy to celebrate with couples each weekend for the coming month, with back-to-back weddings on each weekend day.
From the moment planning starts, we work together with the couple to help guide COVID-friendly set-ups, floor plans, and menu selections while keeping their personal style and vision.