By Chef de Cuisine Mark Russell
Fall is In the Horizon at GP!
As the air begins to cool down, warm flavors and seasonal offerings entice the palate. This season, we've created dishes that not only encompass the bountiful flavors of the season but serve as the perfect complement for your next celebration.
Hors D'Oeuvres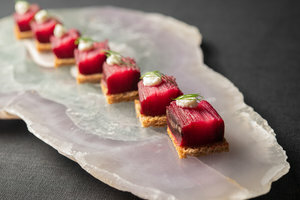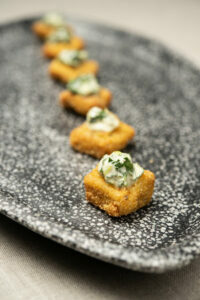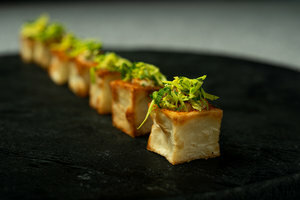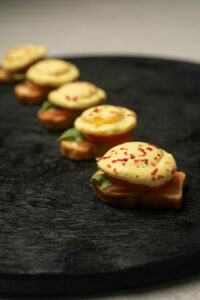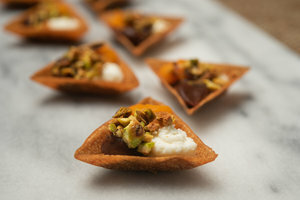 Clam Chowder – minced clams, cream, herbs, potato cup, old bay gremolata
Pumpkin Tart – roast pumpkin puree, goat cheese, fig, pistachio
Beet Terrine – goat cheese, agave, dill, rye crisp
Eggs Benedict – smoked salmon, quail egg, arugula, tomato, huancaina sauce, brioche
Carolina Fried Chicken Bite – spicy remoulade
 First Course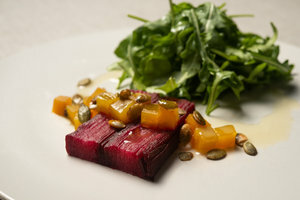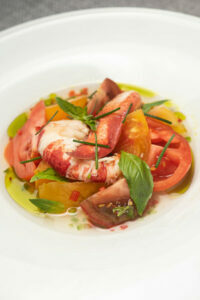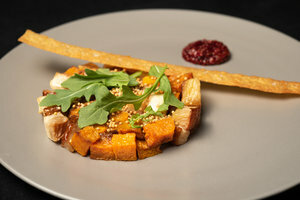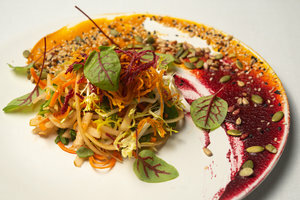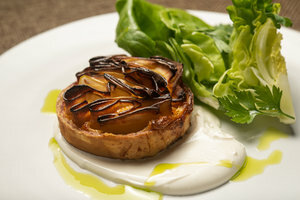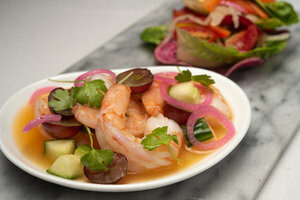 Pumpkin Tart – kabocha squash, hudson valley apple, goat cheese, apple cider gastrique, greens, herbs
Maine Lobster and Tomatoes – heirloom tomatoes, chiles, fresh horseradish-infused tomato consume, herbs, blossoms
Shrimp Aqua Chili and Greens – marinated shrimp, cucumber, grapes, blood orange, gem lettuce, peppers, house-fermented vegetables, poblano cream
Beet Terrine – tricolor beets, toasted pumpkin seed, apple cider saba, arugula
 Raking Leaves – crisp shredded vegetables, herbs, lettuces, toasted seeds, root vegetable puree
 Root Vegetable Tartare – slow roasted butternut squash, turnips, chioggia beets, bosc pears, shallot port mustard, field crest rye crisp
Assiette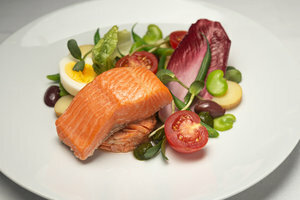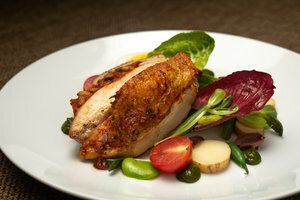 Artic Char Two Ways (Poached and Confit) – soft hen egg, haricot vert, marinated peppers, sprouts, greens, fingerling potatoes, olives, lemon
French Chicken Breast (Artichoke and Chive) – soft hen egg, haricot vert, marinated peppers, sprouts, greens, fingerling potatoes, olives, lemon
 Roast Chicken Ratatouille and Basil – soft hen egg, haricot vert, marinated peppers, sprouts, greens, fingerling potatoes, olives, lemon
Entrée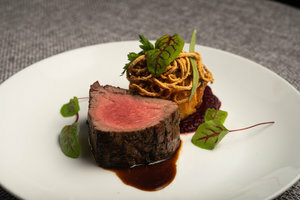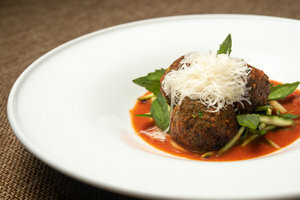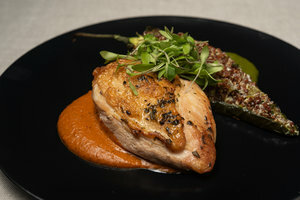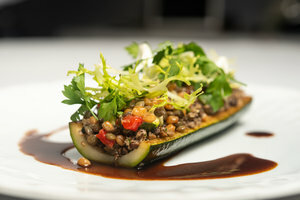 Slow Roast Hake – charred tomato, cilantro coulis, corn souffle, ragout of corn, haricot vert
 Roast Chicken Breast – puree of autumn roots, quinoa stuffed chile poblano, cilantro cream
 Zucchini Bones – forest mushrooms, beluga lentil, vegan demi-glace 
Eggplant "Meatballs" – zucchini noodles, marinara, parmesan
 Beef Fillet – spinach and potato rosti, beet soubise, basil oil
---
Photo Credit: ©Chip Klose