By Carina Hayek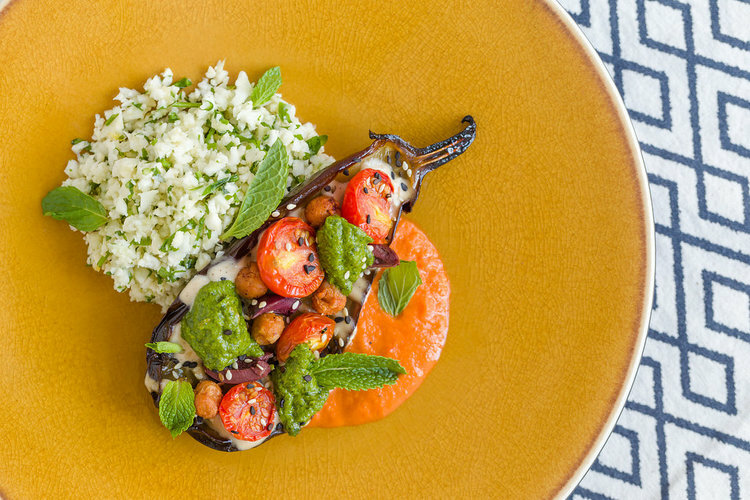 We've scoured social media, consulted clients and assessed articles to identify the top trends for weddings and events.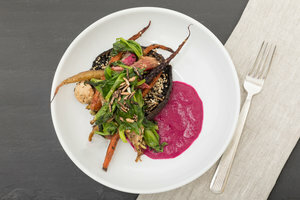 Vegetables are taking center stage. Vegetarian dishes are no longer an afterthought – more and more hosts are relying on plant-based dishes to feed all of their guests. From our Eggplant Chermoula with Cauliflower Couscous to our Za'atar Roasted Portobello Steak and Spring Roots, we've got a variety of tastes to satisfy even the most meat-loving guest.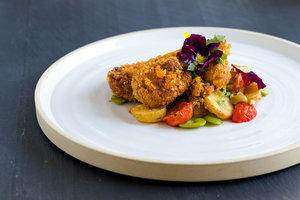 Be sensitive to food sensitivities. People with food sensitivities should know which foods they can enjoy
and which they can't. Consult with your planner to ensure you have a variety of dishes, including ones that are free of some or all of the eight major allergens (eggs, dairy, peanuts, tree nuts, soy, wheat, shellfish, and fish).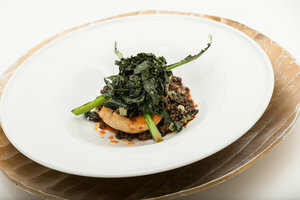 Source local, eat global. Locally sourced produce tastes better, helps preserve the environment, and contributes to the local economy. But that doesn't mean our flavors need to remain local. We're seeing hosts looking for an international experience from their hors d'oeuvres through their desserts. We use spices and cooking techniques from Asia, North and South America and Europe in dishes like our Pulled Chicken; King Trumpet Oyster Mushroom Carpaccio; and Five-Spice Beluga Lentils and Roast Butternut Squash; and Soft and Chewy S'mores.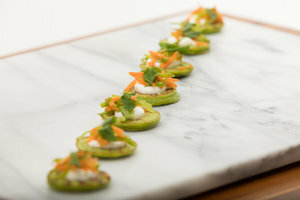 Have fun with food. Finger foods, sharing plates and a unique spin on cocktails can help set a relaxed, fun tone for an event. Keep guests moving – and guessing – with a variety of hors oeuvres and snacks. From passed English Pea Blini to Pretzel Trees, providing guests with different food presentations can help make your event even more memorable. And don't forget the cocktails! We kept our guests cool with these ice pops in sparkling wine, a refreshing and fun way to kick off an outdoor gala.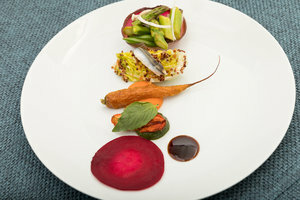 Waste not, want not. Whether you call it zero-waste, frond-to-root, or nose-to-tail cooking, it all boils down to using the entire ingredient. We call it tradition, cooking the way our grandparents cooked to ensure nothing was wasted. Look for dishes that incorporate some of the less-often used parts of plants like carrot tops, pea tendrils and kale stems. These are delicious, nutritious, and ensure we honor our ingredients.
---