By Great Performances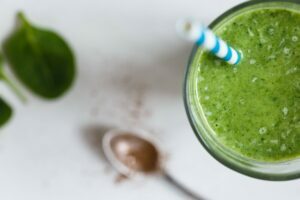 Over our 40 years, we've been privileged to create and cater events celebrating life's milestones, engaging clients, launching products, raising funds and awareness, and building positive work environments. And with our scope and volume of work—and in 2018 alone we served more than half a million meals—we knew we had the opportunity to do more.
About a year ago, we launched Embrace at select venues. Embrace extends our philosophy that "Life happens around food®" to the spaces where people work, collaborate, celebrate and live, providing education, conversation, and engagement around food. Our first pillar, Embrace Wellness, focuses on health and well-being. Through collaborations with a registered dietitian nutritionist, our chefs have crafted balanced, health-supportive meals, supplementing the traditional favorites with what's quickly becoming new favorites. Through blog posts, webinars, and live demonstrations, we engage our customers, sharing recipes, perspective shifts, and tips for navigating often complicated food choices to select foods that nourish their bodies and minds.
We invite you to Embrace Wellness with us and to stay tuned for our next pillar which embraces a different aspect of our daily lives.
And now, a note from Emilia Sochovka, our Embrace Wellness registered dietitian nutritionist.
Embrace Wellness celebrates nutrient-dense, seasonal and delicious food, while also sharing expert guidance on balanced living and wellness trends. On gpembrace.com, find featured blogs, recipes, and webinars on health topics delivered by our registered dietitian nutritionist. In our cafes and at events, Embrace Wellness empowers guests to adopt a fresh way of looking at their food choices.
The purpose of Embrace Wellness is to empower our community to make daily choices that sustain health. This year, give thought to simple habits that enhance the holiday season by helping us feel healthy, energized, and happy.
Have a snack with protein and fiber before a holiday party to ensure you do not arrive hungry. Examples include carrot sticks and hummus, berries and almonds, or a hard-boiled egg and whole wheat crackers.

Eat foods with vitamin C to boost your immunity. Think only citrus foods have vitamin C? Think again. Try antioxidant-rich vegetables like broccoli, Brussels sprouts, cauliflower, endive, parsnips and potatoes.

Stay active by trying winter activities like indoor rollerblading, rock climbing, ice skating, skiing, hiking and walking.
With the holidays in full swing, balance indulgences with practices that nourish and strengthen your body. Each day is an opportunity to support well-being.
Learn more at gpembrace.com.