Wedding Planners Discuss the Future of Weddings
GP Talks: Wine Down Wednesday
You've got pressing questions, we've rounded up experts to give you answers!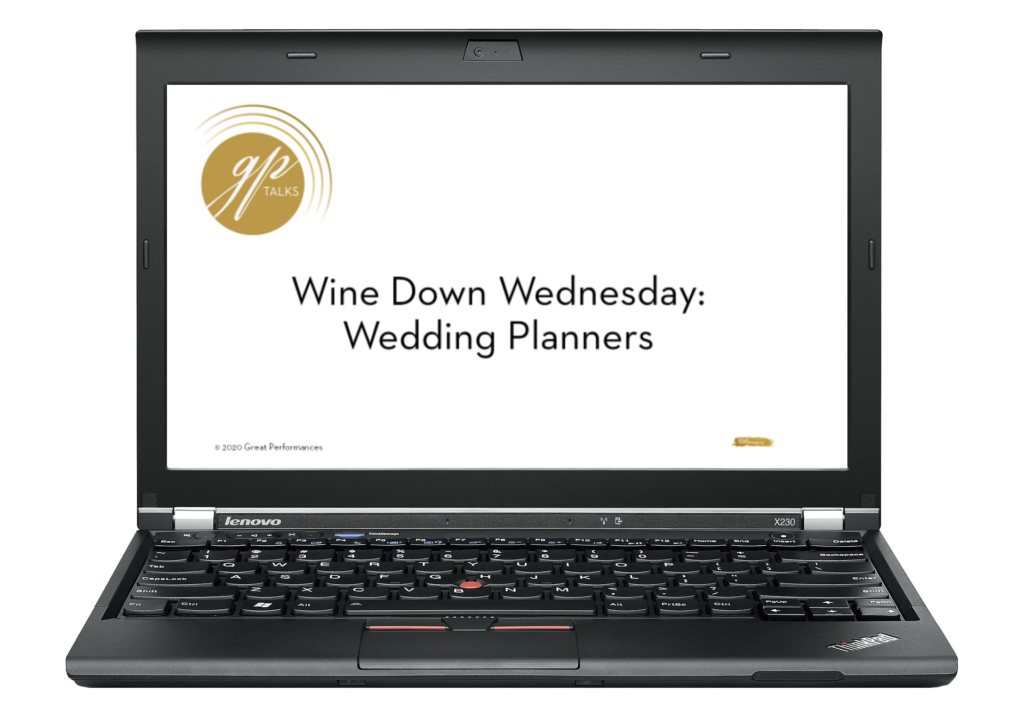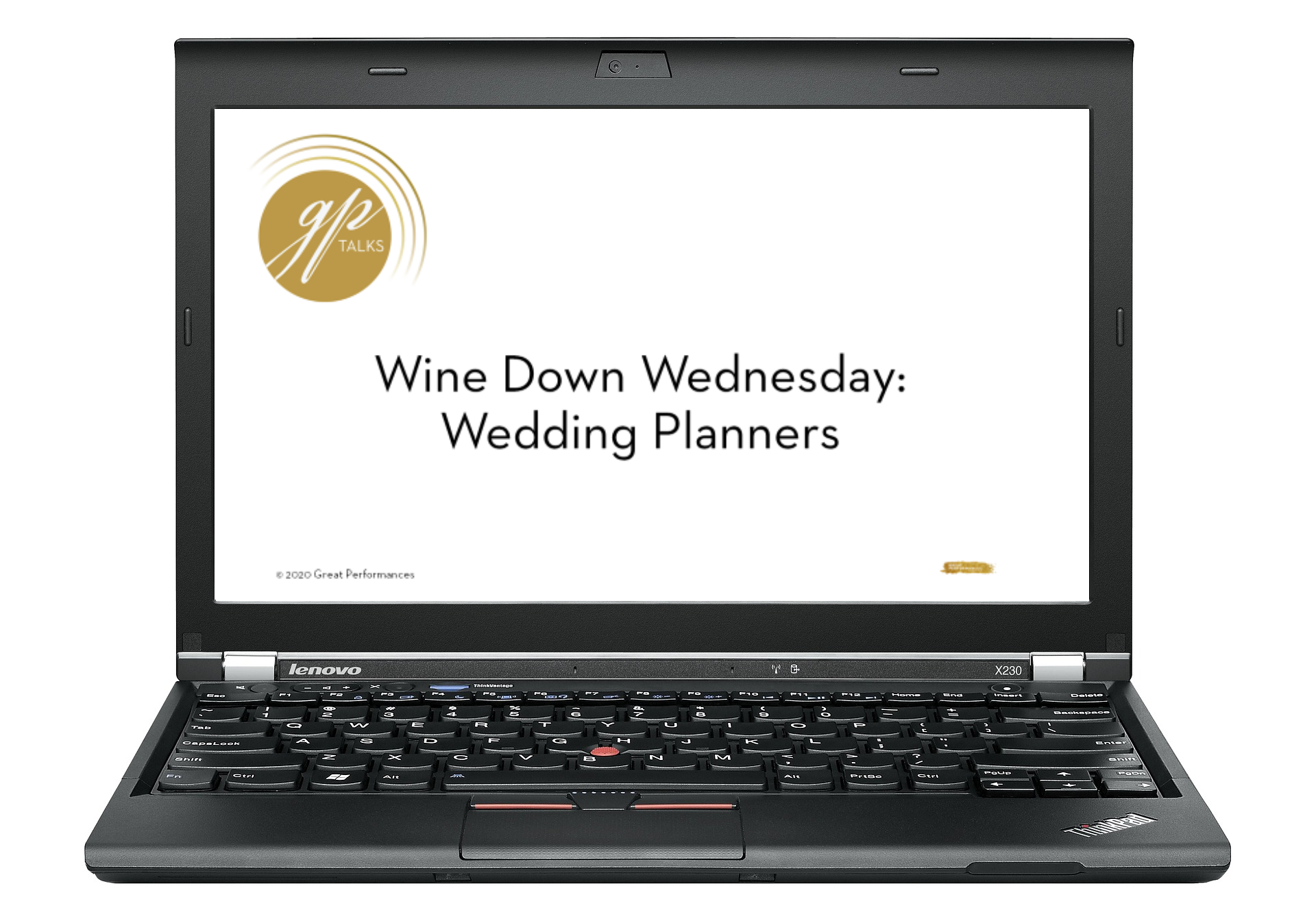 We've assembled a panel of incredible wedding planners to discuss the future of weddings.
The panel (full bios below):
Annie Lee – Annie Lee is principal planner of Daughter of Design, recently named a top planner of the world by Harper's Bazaar. Annie is also author of Learn to Speak Wedding: Flashcards for Beginners and founder of Plannie.com where you can hire an event planner by the hour. 

Emily Reifel – Emily Reifel has been running all the Social Events at The Plaza Hotel for 12 years. She started in the hospitality industry at the front desk of The Waldorf=Astoria where she realized that she had a passion for events.  A native of Seattle, Washington her dance background was what originally led her to her new home of New York City.  Now she oversees some of the most luxurious weddings, birthday parties and bar & bat mitzvah's for anywhere from 100 to 500 guests!  When she is not busy running events you can probably find her over at Lincoln Center supporting her love for the arts!

Guerdy Abraira – Guerdy has been in the wedding industry for over 17 years. Guerdys "back-of-the-house" background in hotel services and catering has granted her to have full capacity in executing destination and local weddings from hotel room blocks to creating unique food and beverage experiences. She guides her team to not look at the trends but rather develop truly unique executions for clients. Her ability to not only fully plan weddings but also create full-bodied conceptual design for her clients has been a game-changer in her ability to offer a unique multi-dimensional array of services. This Haitian/French/American's global palette and aesthetic also has played a large role in her ability to facilitate destination weddings for those looking for destination wedding experiences 

Marcy Blum –  An "eventista," Marcy Blum is an expert in entertaining, etiquette, food, and wine. She has been producing creative, magical, and personal events for over 30 years, launching Marcy Blum Associates in 1986 and is frequently noted as an innovator in the events industry. Marcy infuses her culinary arts background with her humorous and sane approach to entertaining, to create extraordinary memories for her clients. 

A graduate of the Performing Arts High School and the prestigious Culinary Institute of America, Marcy produces events where the entertainment and décor are elegantly theatrical, the food is delicious and creative, the wines are thoughtfully chosen, and the service is beyond spectacular.

Maria Seremetis – Maria Seremetis, Founder and President of Maria Seremetis Events, has been an authority on event planning in NYC for over two decades, planning hundreds of events around the world. Growing up in a Greek family, where gatherings of 20-40 with shared laughter and mezze each weekend was the norm, a penchant for entertaining was born. Maria honed a talent for event design and planning through her roles in catering and hospitality in her father's restaurants, and in her merchandising role at Donna Karan.  Her passion for meaningful connections, collaborations, and experiential story-telling through entertaining – and always, laughter, are at the heart of each and every client project.  A trusted source on all matters of hospitality, her meticulous attention to detail, style and quality, and her collaborative approach in working with top vendors in the industry, are her professional trademarks.

 
Moderated by Amanda DiUglio, Great Performances
Complete the form below to access the webinar.
*
Thank you!
By providing your email address, you agree to receive emails from Great Performances. We do not share your email and you may unsubscribe at any time.
Join the Next Webinar
Want to join our next webinar? Want to be on top of the latest catering industry news?