FAVORITE OUTDOOR VENUES FOR SUMMER CELEBRATIONS
As spring blossoms across the city and the days get warmer, we start thinking about outdoor summer events. We've rounded up some of our most popular outdoor event venues that give you and your guests spectacular views and the opportunity to interact with nature — both flora and fauna!
From corporate events as companies onboard new team members, welcome summer associates, and host employee family picnics to nonprofit events including fundraising galas and charity functions we have the perfect outdoor venues for groups of all sizes.
We've also got venues that are perfect for social events including weddings, bar and bat mitzvahs, and lifecycle celebrations.
Check out the list of our most popular outdoor event venues and schedule some time with a planner today to book your outdoor event!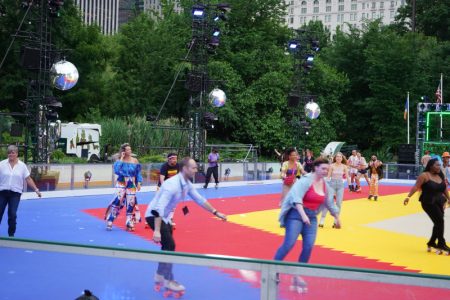 Ice skating by winter, rollerskating by summer! DiscOasis has rolled into Wollman Rink this summer, making it a groovy spot for skaters of all experience levels!
Whether your looking for a small group outing perfect for team building or large scale event, Wollman Rink rocks!