EXCITING EVENTS AROUND THE BRONX: JULY 2023
By Great Performances
Explore exciting community events around the Bronx this month.
OPENING RECEPTION! DIANNE SMITH: TWO TURNTABLES & A MICROPHONEREAD
Friday, July 7th from 6:00pm to 9:00pm
Hip-hop hooray! Join us for a festive opening celebration of Dianne Smith: Two Turntables & a Microphone, featuring a special live appearance by legendary rapper, Slick Rick.
On the occasion of the 50th anniversary of hip-hop, we will debut Smith's site-specific multimedia installation. The exhibition celebrates Black joy and expressions of identity that hip-hop has fostered through its community-building power, as evidenced by the parties back in the day.
GALLERY CONVERSATION
DARREL ELLIS: REGENERATION
Saturday, July 15th from 1:00pm to 2:30pm
Join The Bronx Museum, and Visual AIDS alongside Susan Spencer Crowe, Joe Lewis, Liora Mondlak, and James Wentzy in a gallery conversation around Darrel Ellis: Regeneration and their experiences with Ellis and his work, facilitated by the exhibition's Curatorial Fellow Kyle Croft.
THE BRONX RIVER LIVING FESTIVAL
Saturday, July 15th from 12:00pm to 4:00pm
Location: Concrete Plant Park
This fun, free, family-friendly event will be a celebration of our waterfront park, and an opportunity to participate in dialogue about our community's resiliency in the face of climate change.
The Festival will include:
Canoeing paddle-and-pick-up: Participants help clean up the Bronx River, while on a guided canoe tour to learn more about this incredible natural resource and ways to protect, improve, and restore it. Spots are limited, find more information below.
Foodway Tour: Learn about one of NYC's only edible food forests on public land.
Hydration Station: Enjoy teas made with local plants from the Bronx River Foodway, and learn how to make your own!
Eastern Woodlands Exhibit: Learn how local indigenous people lived along the Bronx River for thousands of years.
Community Art Project about the life of the Bronx River
Informational tabling for the Bronx River Watershed Plan: Help develop a Climate Resiliency Plan for the Bronx River.
Healing Drumming Circle
Live Music
Educational tabling from partners and more!
MORGAN POWELL'S BRONX RIVER WALKING TOUR
Sunday, July 16th from 11:00am to 12:00pm
Location: New York Botanical Garden (reflection pool)
Join historian Terrel L Armistead in a special tour along the Bronx River at New York Botanical Garden as they share the stories and histories of Bronx African Americans who built the Bronx and supported its development. This tour is centered around Morgan Powell's legacy centered in researching and documenting the little known history of Bronx African American people and their contribution to the eco-cultural history of NYC. You can read more of these histories can be found in detail in his blog called Bronx Sankofa.
SUMMER CAMP AT THE BRONX ZOO
All Summer!
Monday through Friday from 9:00am to 3:00pm
Bronx Zoo is WILD about camp! Our summer camp allows campers to explore our 265-acre zoo and learn about animals and nature like never before! Campers will be engaged all week with fun activities, exhibit explorations and animal encounters.
OUTDOOR SKILLS: SURVIVAL 101
Saturday, July 8th from 11:00am to 12:00pm
Location: Crotona Nature Center in Crotona Park
Our Urban Park Rangers are well versed in outdoor lore. Learn tips and tricks that will enhance your knowledge of the natural world, and might just save your life. Whether you are preparing for an extended journey through the woods or just want to be more prepared for any situation, an outdoor skills program is the perfect fit for you. Join the Urban Park Rangers as we discuss how to pack and prepare for any potential survival situation.
SEASONAL BERRY JAM
Saturday, July 8th from 11:00am to 2:00pm
Location: Watson Room 101
Get a little messy making seasonal berry jam! Trained in preservation techniques at Cornell, Stephen Nocera will show you three distinct methods of jamming, using less sugar and no additives or pectin. You'll come away with the techniques and recipes you need to keep jamming at home, as well as three delicious jams that will transport you back to summer whenever you reach for a jar.
…things come to thrive…in the shedding…in the molting…
extended through October 22nd
This summer, experience the seductive beauty of gardens through the eyes of celebrated contemporary artist Ebony G. Patterson. Known for her lavishly detailed mixed media installations, Patterson brings her signature style to the Enid A. Haupt Conservatory, and NYBG's landscape and galleries, in a major site-specific exhibition featuring breathtaking and provocative displays of art and nature.
Patterson's work will captivate Garden visitors with the beauty of exotic flora and garden-inspired installations—from a monumental peacock sculpture to swarms of glitter-encrusted vultures. Inspired by her immersion in NYBG's collections, Patterson's work explores entanglements of race, gender and colonialism while inviting visitors to contemplate their own relationships with gardens and the natural world.
Don't miss this opportunity to see one of the most exciting contemporary artists of our time transform one of the most stunning settings in New York City like never before. Ebony G. Patterson's summer exhibition at NYBG is a must-see.
CANOEING: ISLAND HOPPING
Saturday, July 9th from 10:00am to 11:30am
Location: Canoe and Kayak Launch in Pelham Bay Park (northwest corner of Orchard Beach parking lot)
Spend a afternoon exploring the islands that surround the Orchard Beach estuary by canoe. Experienced paddlers only. Participants are chosen by lottery. Lottery registration opens on Wednesday June 28.
CITY OF WATER DAY: SEINING AND SHORE EXPLORATION
Saturday, July 15th from 11:00am to 12:00pm
Location: Section 2 Orchard Beach
Celebrate City of Water Day with our experienced Urban Park Rangers. Explore the shore of Orchard Beach and get ready to get your hands wet; seining program participants don waders and use large nets to catch fish and other marine life. All equipment is provided; this program is recommended for ages 8 years and older.
STARLIGHT CINEMA: OUTER SPACE
Every Tuesday, starting July 11th through August 8th
Location: Van Cortlandt Park Parade Ground
7:00pm: Music of 1956, 1968, 1977, 2014
7:30pm: Movie-themed Crafts
8:30'ish pm: Movies Begin at Last Light
July 11: Invasion of the Body Snatchers (1956)
July 18: Planet of the Apes (1968)
July 25: Star Wars (1977)
August 1: Guardians of the Galaxy (2014)
August 8: Story Ave (2023) * Presented by Rooftop Films. Meet Bronx born filmmaker Aristotle Torres! *
NYC PARKS PRESENTS: TYE DYE IN THE BRONX
Tuesday, July 18th from 3:30pm to 5:30pm
Location: Woodlawn Playground in Van Cortlandt Park
Families and children are invited to join NYC Parks for an afternoon of fun while doing tie-dye with our staff. Participants are encouraged to bring a new tee shirt or clothing for this amazing transformation.
This event is free and open to the public!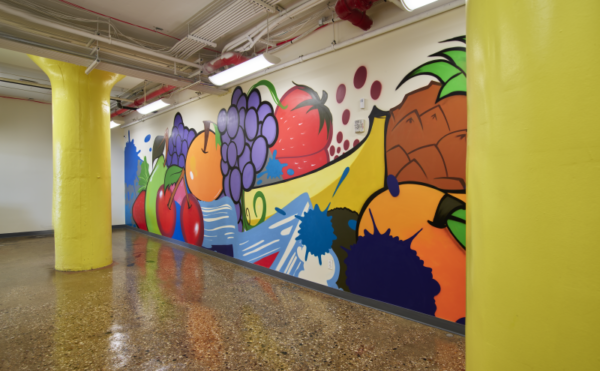 Did you know that Great Performances is headquartered in the Mott Haven neighborhood of the Bronx? We love being a part of the Bronx community, supporting other Bronx-based companies, and giving back to our community.