Food is the heart of everything we do at Great Performances; and for many of us, it's a cornerstone of family memories. We invite our team members to share their food traditions and memories with us, and here, we share them with you!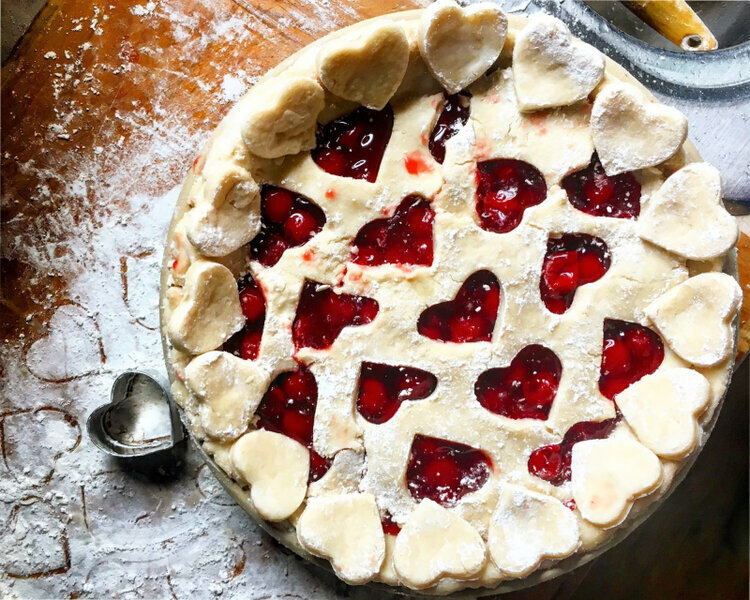 I've never met a pie crust that's better than my mother's, which was her mother's recipe, that has now been passed down to me. It's a family recipe that makes me appreciate all of the "sweet" baking lessons I had with my grandma and mother in the kitchen!
My favorite filling is apple, but the crust works for everything from cherries to chocolate pudding.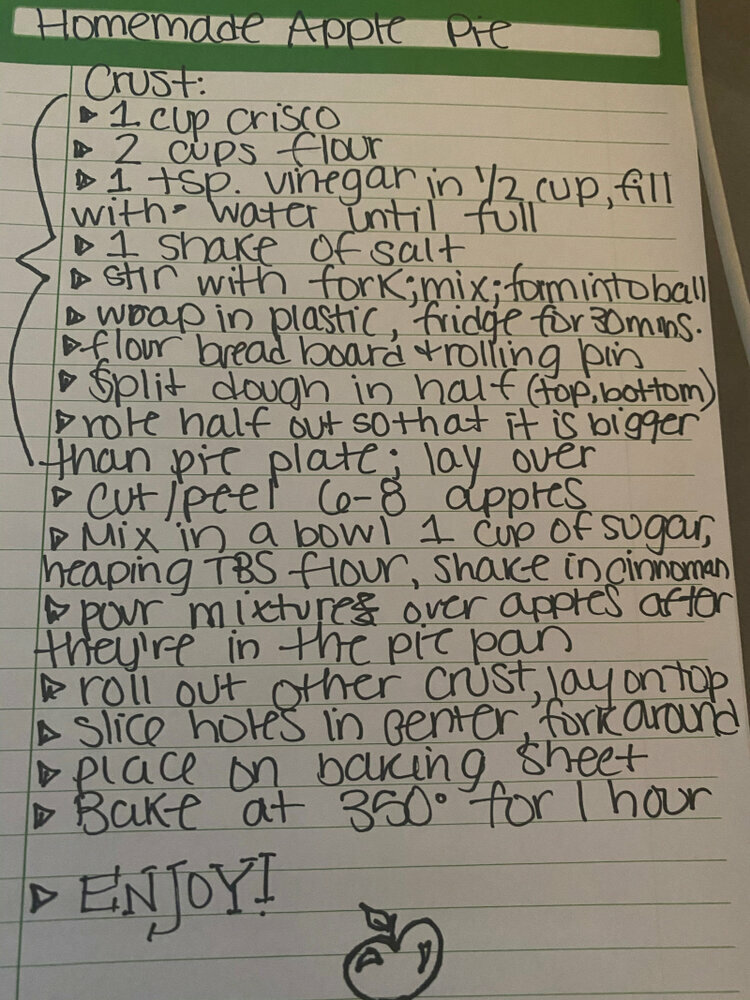 Emily's Perfect Pie Crust recipe
Ingredients:
For the pie crust
1 cup Crisco or vegetable shortening

2 cups flour

1 tsp vinegar

Pinch of salt
For the apple filling
6-8 apples, peeled, cored and chopped

1 cup sugar

1 heaping Tbsp flour

Cinnamon to taste
Procedure:
Prepare the crust: Put 1 tsp vinegar in a measuring cup and add enough water to measure 1/2 cup of liquid, total. Combine all ingredients and stir with a fork until the ingredients come together. Form into a ball, wrap in plastic and refrigerate for 30 minutes.

Flour your board and rolling pin. Divide dough in half for top and bottom layers of the pie. Roll out each half so that it is an inch larger around than the pie plate. Lay the first half into the pie plate, gently forming to plate.

Assemble the pie: Peel prepared apples in dough-lined pie plate. Combine 1 cup sugar, a heaping tablespoon of flour, and cinnamon to taste and pour over apples in pie plate.

Roll out second half of the crust and drape over apples. Crimp edges or use a fork to seal the edges. Slice ventilation holes in the middle.

Place on baking sheet and bake at 350 F for 1 hour.
---
Hungry For More?