EGGS BENEDICT WITH SALMON AND CRAB
Check out this special Eggs Benedict created especially for Mother's Day. A decadent spin on the already decadent classic, it adds smoked salmon and crab meat in place of the traditional Candian bacon.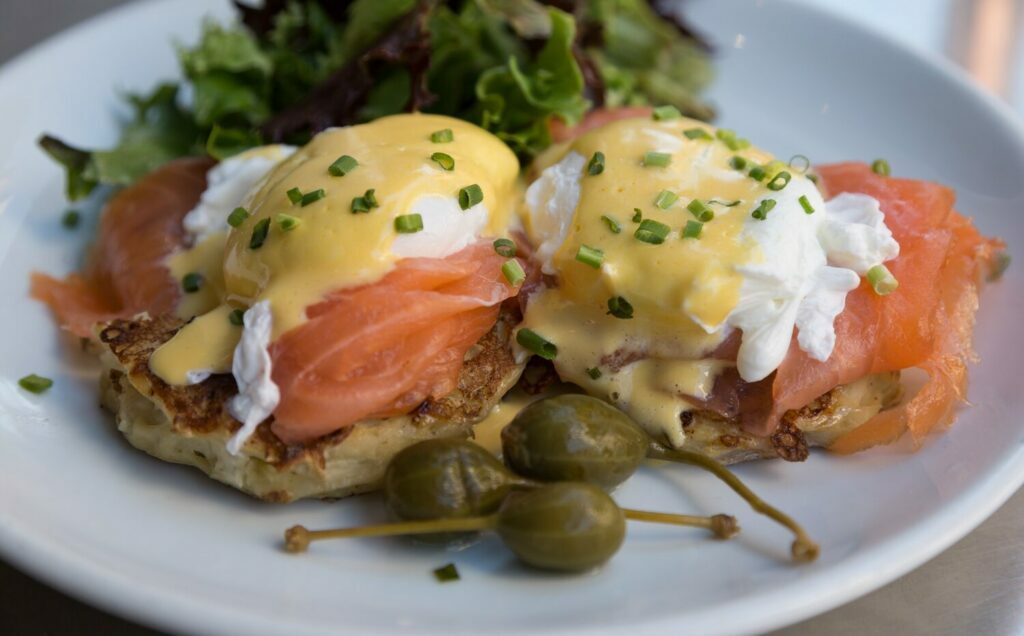 EGGS BENEDICT WITH SALMON AND CRAB
Ingredients:
2 English muffins, split and toasted

4 slices smoked salmon

4 oz jump lump crab meat

4 poached eggs, for serving

3 large egg yolks

1 1/2 tablespoons freshly squeezed lemon juice

Pinch of cayenne pepper, optional

To taste salt

1 cup (2 sticks) unsalted butter, melted
Procedure:
Prepare the Hollandaise: Combine the egg yolks, lemon juice, cayenne and salt in a blender until pale yellow in color, about 30-60 seconds. With the motor running, add the butter in a slow stream until emulsified. Store until needed in a warm spot.

Assemble the dish: Place two English muffin halves on each plate and layer on smoked salmon and crab meat. Gently place a poached egg on top. Drizzle with prepared Hollandaise and serve immediately.