DECEMBER FOOD FESTIVAL: FENNEL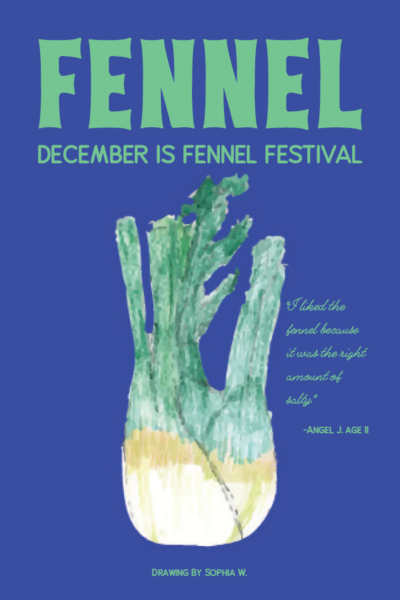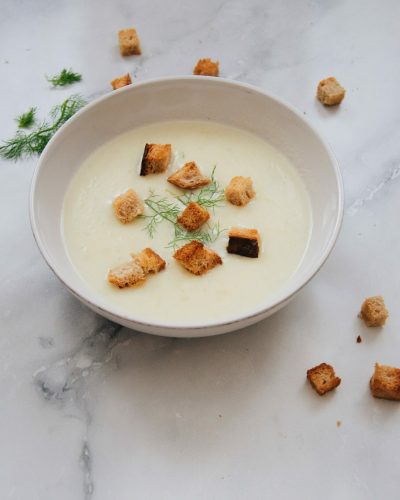 Each month, our Great Performances menus feature seasonal ingredients. It's our way of celebrating the earth and bringing our special touch to every menu.
The nutrients in fennel provide many health benefits. 1 cup of raw fennel is a good source of vitamin C, an antioxidant nutrient involved in immune function, collagen production and more. Both the bulb and seeds of fennel contain manganese, a mineral involved in immune health, metabolism and other functions. Plus, fennel has a long history of being used as a remedy to aid digestion.
Fennel is rich in phytochemicals. Fennel's unique licorice flavor comes from anethole, a bioactive compound that may benefit health.
Our Culinary Operations Manager, Robert Schwarz, shared his very own Roasted Fennel & Parsnip Soup recipe.
Roasted Fennel & Parsnip Soup
Ingredients
½ pound onion, minced
2 oz garlic, minced
1 pound parsnips, ¼ inch slices
1 pound fennel, ¼ inch slices, fronds reserved
2 oz fresh ginger, peeled
½ tsp ground cloves
½ tsp ground fenugreek
½ tsp smoked nutmeg
½ tsp ground allspice
2 qt coconut milk, separated
salt & white pepper
Procedure
Over medium high heat, sweat onions and garlic in small amount of cooking oil until translucent. Add parsnips and fennel, reduce heat to medium, and sauté until fennel and parsnips have some color at the edges. Add spices and cook until aromatic.
Reduce heat to low, gently add 1 ½ qt coconut milk, and slowly bring to simmer. Cook till vegetables are tender, stirring often to prevent curdling.
Carefully transfer to blender jar or use immersion blender and blend until smooth.
Taste for seasonings and adjust if needed. Use reserved coconut milk to adjust consistency.
Serve hot and garnish with reserved fennel fronds.
Katchkie Farm in Kinderhook, NY is dear to our hearts, not only because that is our local, organic farm; but because it allows us to educate children on food and where it comes from via the Sylvia Center. Katchkie Farm has recently become one of our wedding venues.