By Georgette Farkas
The citrus zest confit is a make ahead component that can be refrigerated for several weeks. In fact, it's an item I keep on hand as a finishing touch for salads and desserts and even as a garnish for charcuterie and cheese plates. If you're preparing it the day before for this dessert, you can zest your fruit before peeling and slicing.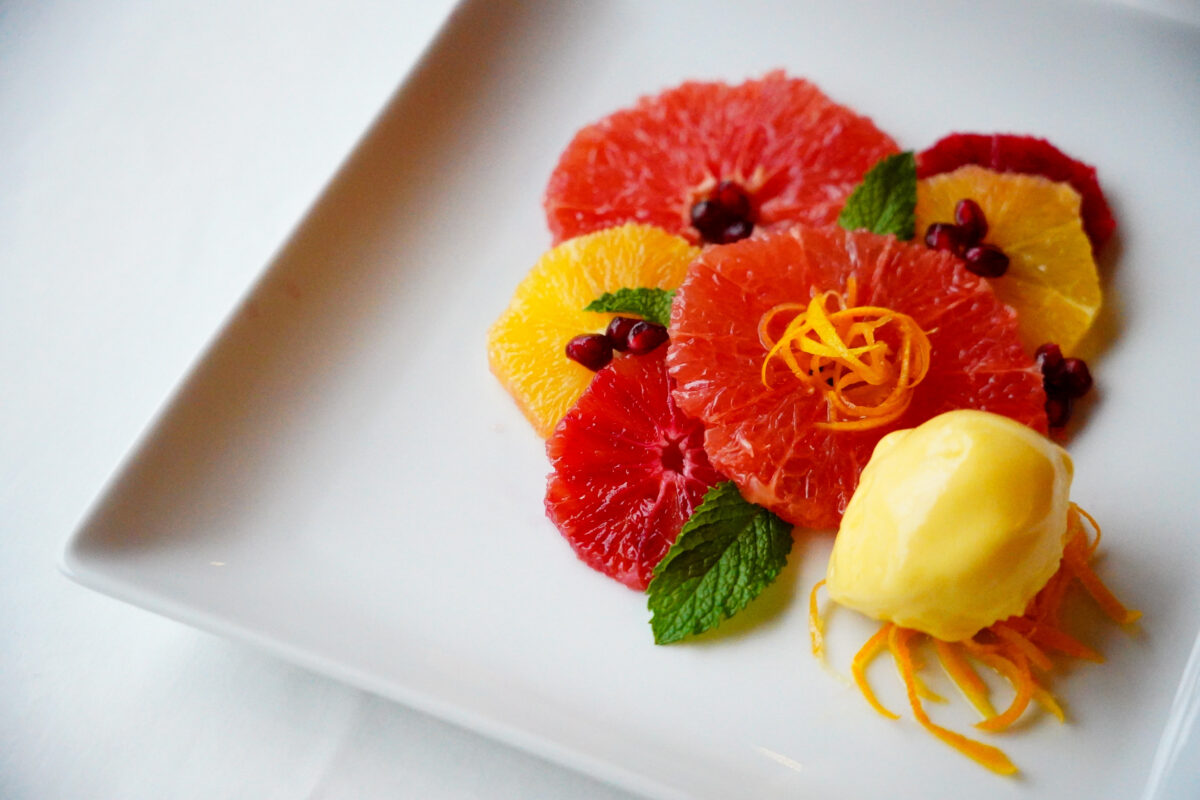 Using a vegetable peeler, remove a thin layer of zest from two oranges and two grapefruits. Be careful not to include the pith, the white layer just beneath the zest, as this is where the bitterness lies. Cut zest into a fine julienne. Place in a small saucepan with water to cover. Bring to a boil, lower heat, simmer two to three minutes. Strain and repeat. This essential step removes the bitterness. In a small saucepan combine 1.5 cups sugar with 1 cup water. For this next step, summon your creativity and the contents of your spice cabinet. Add a mix of spices such as ground fennel, coriander, cardamom, and ginger, even a dash of black pepper. Use about 2 teaspoons of ground spices per 1.5 cups of sugar. Add a fresh mint sprig. A dash or rose or lavender syrup are a nice touch, if you happen to have them on hand.  Bring to a simmer over low heat, stirring until sugar is dissolved. Add blanched citrus zest, simmer approximately 30 minutes. Let cool completely, remove mint sprig.  Store refrigerated in an airtight container.
More Recipes by Georgette Farkas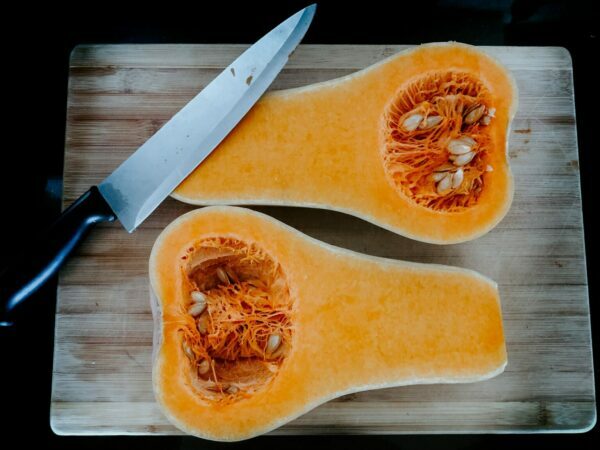 Georgette Farkas shares her recipe for this silky smooth butternut squash puree – a wonderful accompaniment for any meal.
Read More »