BUTTERNUT SQUASH FARROTTO
Although you can get butternut squash throughout the year, I especially enjoy it in the fall. Creamy and sweet, it's the perfect addition to any meal either simply roasted, added to a salad, or, as I've done here, in a hearty-but-light take on a risotto. Instead of rice, I use farro, an ancient grain with a nutty flavor and chewy texture that lends itself well to this preparation. Some of the butternut squash is cooked into the farro, adding to its creaminess; and the sweetness is balanced by the herbs and spices I've added. Finally, a bit of radicchio added towards the end adds a complimentary bitter note to the dish.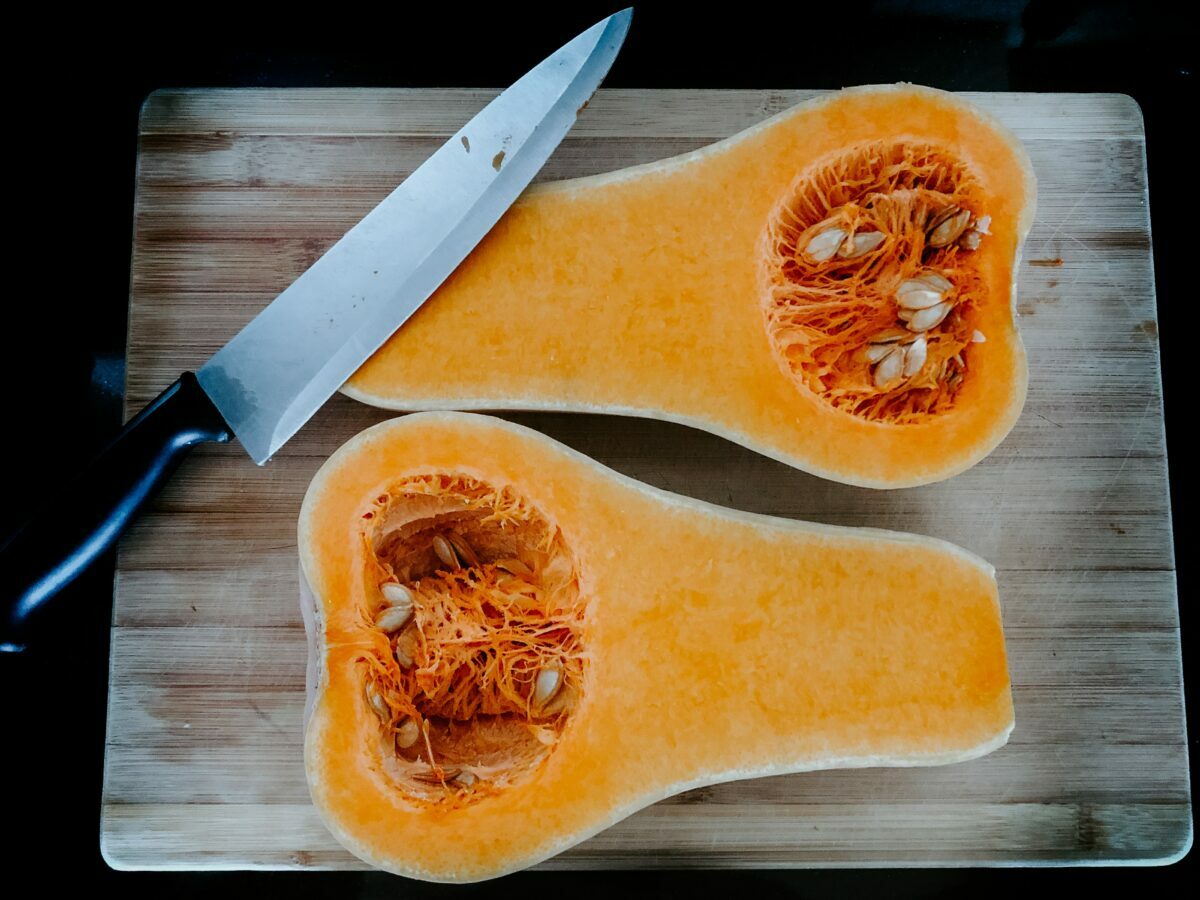 1 small butternut squash (slice 12 ¼"-disks, then peel and cube the remainder to make 2 cups)
1 cup farro
1 cup onion, roughly chopped
2 cloves garlic, roughly chopped
2 sprigs thyme
2 sprigs sage
1/3 cup olive oil
1/4 cup white wine
3 cups vegetable stock, warmed to a simmer
¼ tsp saffron (optional)
1 cup radicchio, halved and thinly sliced
1/3 cup parmesan, grated
½ cup pumpkin seeds
Salt and pepper
Pre-heat oven to 350.
Line sheet tray with parchment or aluminum foil. Place sliced squash on sheet tray and toss in just enough olive oil to coat. Season with salt and pepper, sprigs of fresh thyme and sage. Bake until squash is cooked through and slightly caramelized around the edges. Remove from oven and set aside.
Line a separate sheet tray with parchment or aluminum foil. Place pumpkin seeds on tray and toss in 1 tbs. olive oil, allspice and salt and pepper to taste. Bake approximately 10 minutes, or until crisp and very lightly browned. Remove and set aside.
Add 3 tbs. olive oil to a large heavy bottomed saucepan over medium heat. Add onion, cubed squash and garlic and cook stirring until onion is translucent and squash is quite soft. Take your time with this step, as cooking the squash thoroughly will enable it to melt into the farroto. Add farro and cook stirring until farro is very lightly toasted. Add white wine and cook stirring until wine is mostly evaporated.
Add 1 cup warm vegetable stock and cook stirring occasionally over low flame. If you choose to include saffron, incorporate it at this point. Continue to add vegetable stock, a little at a time, cooking the farro until al dente and the stock is absorbed. Amount of stock needed may vary with the pot you use and the strength of the flame. Once farro is cooked through, fold in finely sliced radicchio and cook just until wilted.
Turn off flame and fold in grated parmesan. It is best not to cook farro further once parmesan has been added. Season with salt and pepper to taste. Transfer to warm serving plates or platter and garnish with slices of roasted butternut squash. Sprinkle toasted pumpkin seeds over the top and serve.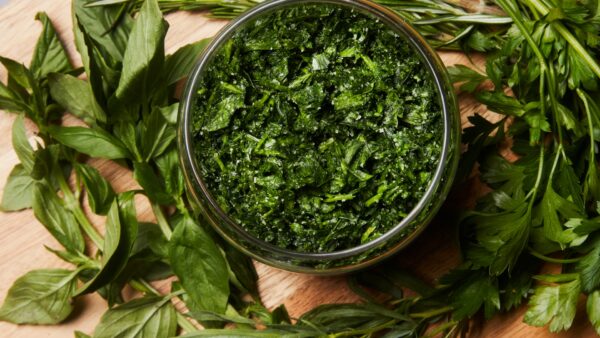 This month we're celebrating Preservation with an Herbed Salt recipe that adds flavor to any meal.
Read More »