BRONX RIVER ALLIANCE; CELEBRATING 20 YEARS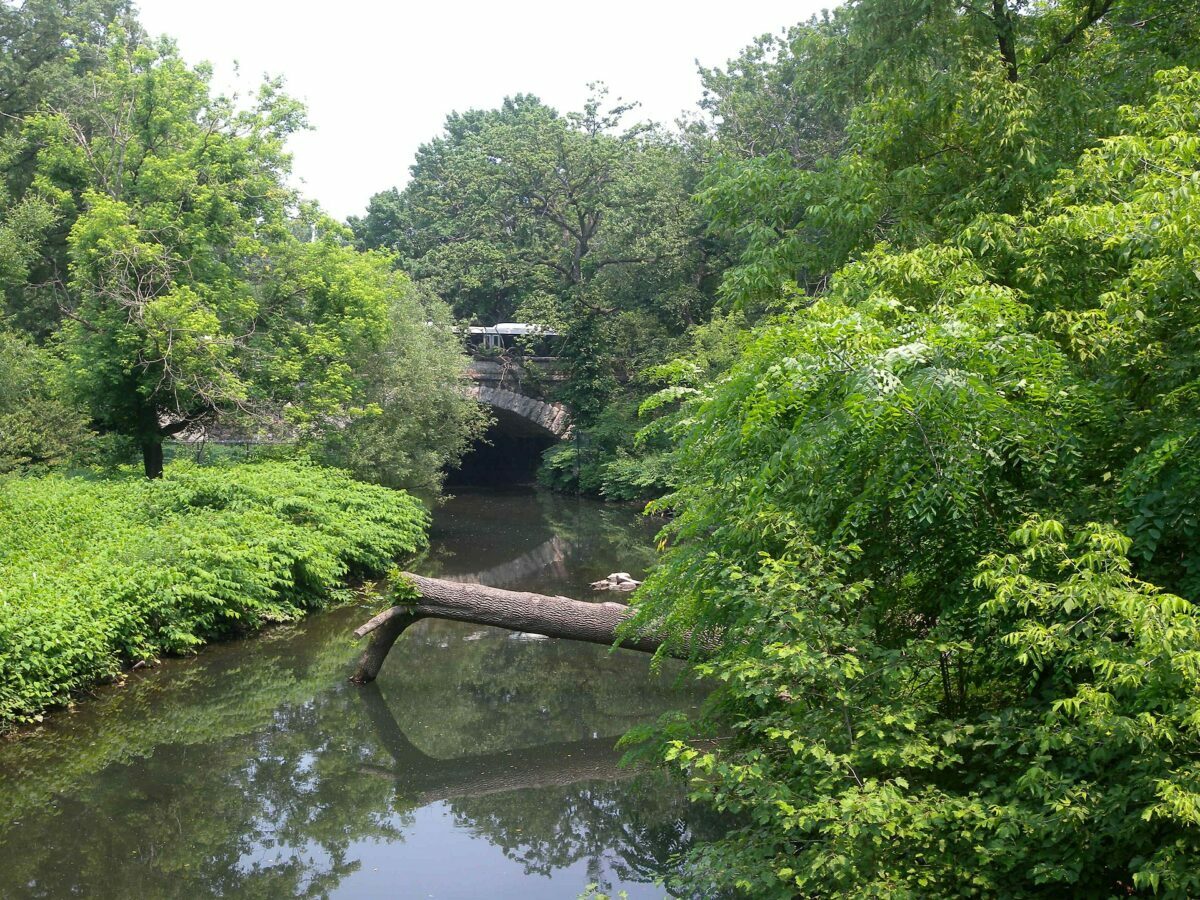 The Bronx River, the only freshwater river in New York City, is rich in history. Originally starting in Westchester County and called Aquehung (River of High Bluffs), it was a source of life for the Mohegans who lived along the river. As Europeans settled in the area, the ecology and landscape changed. Industrialization led to mills and factories being built along the river and waste being dumped into the river. By the end of the 19th century, it was referred to as an open sewer.
In the 1970s, the Bronx River Restoration was launched to turn around the river. Numerous organizations worked with communities to launch activities on the river, working to clean, beautify, and improve the area. In 2001, the Bronx River Alliance was incorporated to coordinate efforts to protect, improve, and restore the Bronx River corridor.
By engaging the communities along the river, The Bronx River Alliance and numerous volunteers have created green spaces and witnessed the return of wildlife including alewife herring, beavers, and many other species. They are bringing vibrancy and life back to the river and creating a welcome space for people to gather and enjoy nature in The Bronx.  Last year, Katchkie Farmer Jon grew 150 rhubarb plants for the perennial forest in the South Bronx, a project managed by the Alliance. 
There are opportunities for all interests, from recreational activities like walking, running, or exercising along the Greenway and paddling down the river to educational activities in this "Living Laboratory" through school programs and independent activities available on the Bronx River Alliance website.
The Bronx River has become a vibrant part of the communities around it, and the transformation over the past 20 years has been incredible.  The rivers' path, and its rejuvenation, is also the story of privilege and access.  North of the city, the river's restoration brings acres of clean water and land conservation to local communities.  As the river winds into the Bronx, where it is the only connection to water and greenery, the need for environmental activism becomes even more critical.  The amazing work of local advocates and supporters are making a difference.  They welcome your support and a visit!
This year, The Bronx River Alliance celebrates 20 years at The Golden Ball, a sold-out event on Tuesday, October 5.
However, It's never too late to support the Alliance. You can Donate online or Get Involved to help continue to transform the river by becoming a member, volunteering, or working for The Bronx River Alliance.
Learn more about the rich history of The Bronx River by watching the video below.