Our Favorite Wedding Venues, Inside and Out
By Great Performances
Engagement season is at it's peak and it's almost time to start planning for the big day! After setting your budget, possible dates and starting your guest list, the next step is finding your dream wedding venue in New York. With so many options in the Greater New York area, it can definitely be overwhelming to search for the best wedding venues in New York, but we've got you covered with a list of some our team's favorite venues for your special day.
A New York Wedding Venue With Amazing Views
If you want to get married in the heart of Manhattan, this secret garden awaits you! Right off of 5th Ave, 620 Loft and Garden overlooks St Patrick's Cathedral and Rockefeller Plaza for some of the best views in New York City. The crisp interior allows for you to bring your vision to life, which is only matched by the elegance of the pristine gardens.
An Iconic Wedding Venue In Brooklyn
The Brooklyn Museum in one of NYC's most unique venue. Couples have the option to be married and have their reception in the modern, glass pavilion with Brooklyn as their backdrop, or in the timeless Beaux Artes Court, surrounded by historic art and under an extraordinary brass chandelier. Guests get VIP access to art, culture and an experience they will never forget.
One Of The Prettiest Wedding Venues In NY State
Located in northern Westchester County, Caramoor's flower gardens, picturesque cedar trails and historic home makes this unique space perfect for a wedding. Caramoor can host parties from 50-800 guests allowing guests to experience all 90 archers throughout the course of the evening. Don't forget to visit throughout the season for one of their amazing summer concerts!
A Truly Unique Wedding Venue In Queens
For the rustic chic wedding couple, The Foundry offers great outdoor space, lots of exposed brick, and a fun industrial vibe. With views of the Queensboro Bridge, the ivy covered oasis is a dream for every couple!
A Mansion Wedding Overlooking Central Park
Located in the Upper East Side, The Museum of the City of New York's beautifully renovated landmark building on Fifth Avenue's iconic Museum Mile is the perfect space for your special day. With floor-to-ceiling french doors, a stunning marble staircase, a private outdoor space and views of Central Park, an MNCY wedding is nothing short of breathtaking.
A Classic New York Wedding Venue
The legendary Plaza Hotel is the perfect location for a one-of-a-kind celebration that is modern, timeless and elegant. With 4 enchanting rooms to chose from, there's no doubt that your wedding will feel like a real-life fairytale.
A Nature Lover's Dream New York Wedding Venue
Wave Hill is known for its natural beauty. The florals, greenery, landscape and architecture speak for itself. There are so many places on the property to host the various parts of the evening, you are constantly surprising your guests each step of the night. You can have your first look in the Aquatic Garden by the coy pond, the ceremony on the upper lawn with the stunning pergola behind you and cocktail hour on the lower lawn overlooking the Hudson and the palisades just as the sun begins to set. It truly is a hidden gem, and as a public garden a place you can come back to whenever you like for years to come after your wedding.
The Hamptons. The Hudson Valley. The Berkshires. Connecticut. Beyond the city limits, Great Performances can bring the sophistication and elegance of a city wedding to any location. Whether it's escaping "Out East" to the Parrish Museum, your favorite summer camp in the Berkshires, an estate in Connecticut, or a scenic lawn in the Hudson Valley, your options are limitless.
Search for your dream wedding venue on Great Performances' Wedding Venue Searcher 
LET US CREATE YOUR DREAM WEDDING
Great Performances catering has been around since 1979 when it was founded as a waitress staffing agency to help those women who were working towards a career in the arts. We have now evolved to become New York's premier events caterer as well as a company that believes in giving back to the community.
Our culinary team works with seasonal, sustainably sourced local ingredients to interpret your dreams into dishes for your wedding celebration.
Throughout the years we have cultivated relationships with some of the best wedding venues in New York. Contact us to learn more about how we work and how we can make your dream wedding come to life.
If you want to learn more about having your wedding at one of these spectacular New York wedding venues, fill out the form below and a planner will reach out to you shortly:
GOINGS ON AT THE BEST WEDDING VENUES IN NEW YORK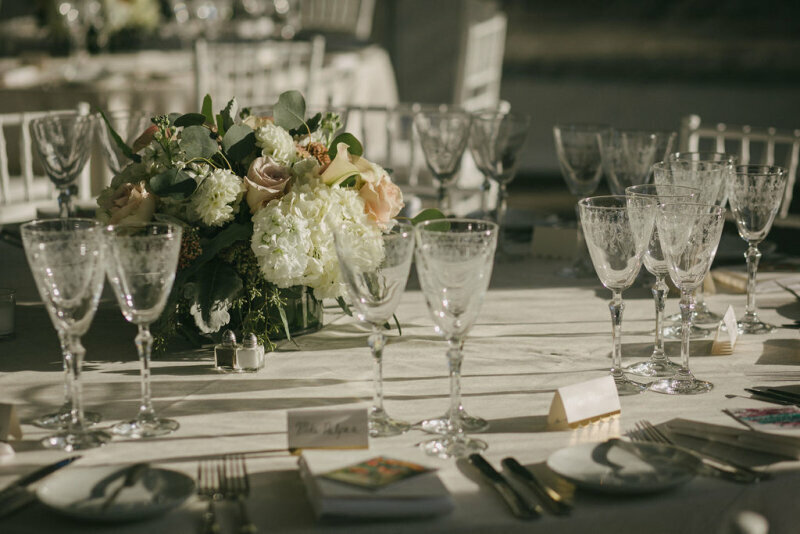 E&E COVID WEDDING WAVE HILL The COVID-19 pandemic has been a challenge for couples looking to share the start of
Read More »