BITTERSWEET CHOCOLATE POTS DE CRÈME
Serves 6
This is really just a very grown-up version of a rich and very dark chocolate pudding. Make it your own with more or less bourbon and espresso, or leave these out entirely if you prefer. If you like your chocolate a little less bitter, reduce the quantity of unsweetened chocolate from five to four ounces. Bake in just about any small oven proof porcelain or glass cup, from espresso or tea cups or coffee mugs to classic souffle ramekins. While you may need only two portions for Valentine's Day dinner, you won't regret making the whole recipe to carry you through Valentine's week.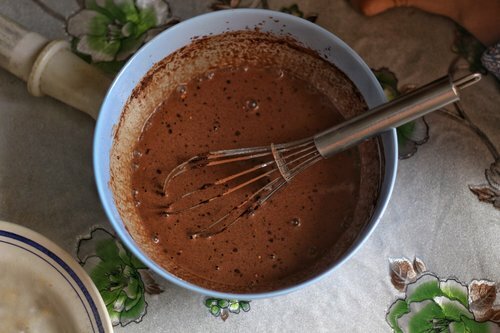 2 cups heavy cream
4 oz unsweetened chocolate, finely chopped
4 egg yolks
½ cup plus 1 Tbs sugar
¼ cup espresso (or ½ tsp granulated instant espresso)
1 Tbs bourbon
Pinch salt
1 cup whipped cream as garnish
Preheat oven to 300 degrees.
In a saucepan over low heat, bring cream to a boil. Remove from heat and whisk in chocolate until smooth.
In a large bowl, whisk together the yolks, sugar, espresso, bourbon and salt. Whisking constantly, slowly pour warm chocolate mixture into yolks.
Divide mixture among espresso cups or small ramekins, filling each about two thirds of the way, so as to leave room for whipped cream garnish later. Place in a roasting pan on center rack of oven. Add hot water to pan so that it reaches halfway up sides of cups. Cover with foil and use a fork to prick holes in foil.
Bake 30 to 35 minutes or until edges are lightly set but center is still runny. Baking time will vary according to cup size. Mixture will continue to set as it cools. Remove cups from roasting pan and let cool approximately 30 minutes, then refrigerate.
The dessert is best enjoyed room temperature, not ice cold. Remove from refrigerator about one hour prior to serving. Top with whipped cream or serve whipped cream on the side.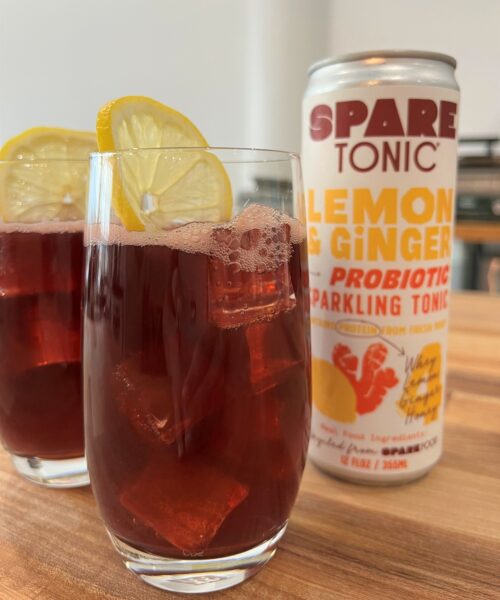 We're celebrating Climate Week with our friends at Spare Tonic and their take on a Spanish classic, the "Spare Tinto".
Read More »