By Catering Operations Manager Morgan Golumbuk
The first thing I consumed in Tokyo was sake – because I forgot the Japanese word for "water".
Shuffling over in socked feet with a bottle as large as my torso, the server poured until the glistening sake filled both the glass and its bowl-shaped coaster. The chef, positioned directly across a shallow counter, smiled at my dumbfounded face. "Japan way," he said. And so the trip of my dreams began.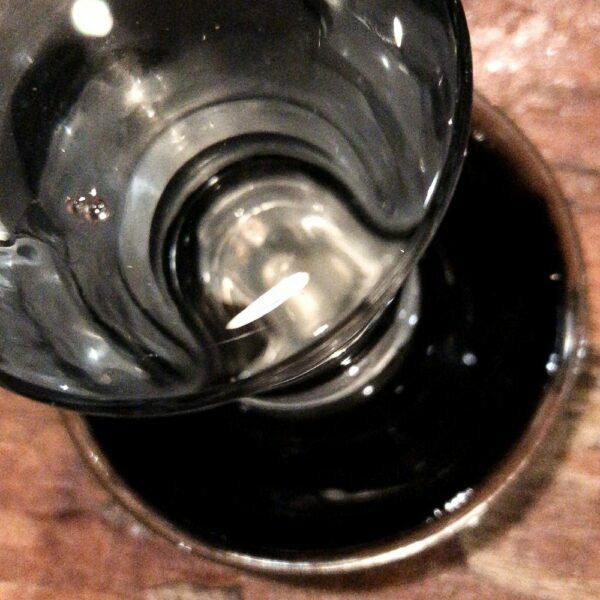 My entire life revolves around food. In addition to managing catering operations for Great Performances, I also run a food Instagram, @morganmunchesmanhattan, that has a corresponding map detailing every restaurant I've visited in the four and a half years that I've lived in the city. If you want to eat in New York, I have 675+ suggestions for you.
So, needless to say, my trip to Japan last month was food-centric. I hit three destinations before 1 pm on my first day, meandering through the blindingly colorful Harajuku neighborhood to find creamy matcha, driving my fork through a triple stack of jiggly soufflé pancakes, and slurping a steaming bowl of beef udon with the colossal stone bowl pressed to my lips (that's how everyone else was doing it, after all).
It's a cash country, but most people we encountered were friendly, patient and willing to help us count out the coins jingling away in the bottom of our bags. You can smoke in most restaurants, but bars give you crunchy "arare" to snack on while you sip whisky (no "e"!) from one of the country's 17 distilleries. And sometimes, you get "biru" when you asked for "mizu," but choose to revel in the bartender's ability to turn water into Sapporo.
Tokyo is a place where you are encouraged to eat sushi at the fish market at 8:45 am and ramen you ordered from a machine at 4 am after you've spent too many hours singing Britney Spears at karaoke. It gifted me with saccharine fingers from plucking at mountains of rainbow cotton candy, a penchant for the "trust your bartender" method of ordering drinks made with the fruit market's freshest goods, and a handful of friends made across bar tops using the Google Translate app.
Kyoto, not to be outdone, wowed us with its more traditional characteristics. We stayed at a Japanese inn (or "ryokan") and were delighted to participate in a customary tea ceremony in the evening, followed by an expansive breakfast set the next morning, both of which we enjoyed while sitting cross-legged on tatami mats.
Finally, in Osaka, we ate the meal I had been waiting for: poisonous blowfish. Served shredded into strips, sliced into sashimi, fried, boiled and reduced into porridge, we scooped it with chopsticks and bit it off bones until there wasn't a bite left of any preparation. Considering none of the three of us are dead, I would've called the meal a success, even if I hadn't thoroughly enjoyed it.
My wallet is lighter, my body is heavier and I'm sure I still have whisky coursing through my veins. But the balance between warmth and perfectionism makes Japan and its cuisine uniquely unforgettable, and worth the trip as long as you don't mind a pair of 14-hour flights.
Arigato gozaimasu for reading; may your travels bring you as much "mizu" and "biru" as you desire, and more great food and friends than you could ever imagine.