EXECUTIVE PASTRY CHEF, MONICA NG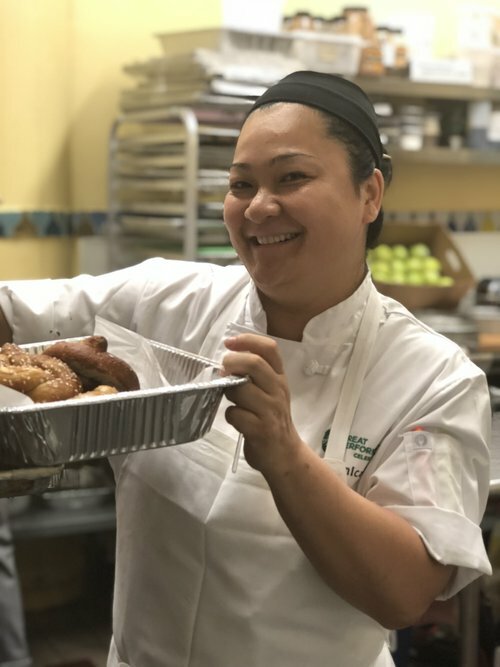 WE WOULD LOVE TO GET TO KNOW A LITTLE MORE ABOUT YOU. HOW DID YOU GET INTO BAKING? WAS THIS ALWAYS A PASSION OF YOURS?
I never wanted to do anything related to cooking or baking, sounds weird but it's a true story… My parents always had restaurants growing up and we never had much "family time" together, so I always thought that the restaurant business was not for me. When I first landed in NY in 1996 I didn't know what I wanted to be when I grew up, so I gave Hospitality Management a try thinking that I could put my multi-language skill to use and maybe travel the world.
I went to New York City College of Technology in Brooklyn and the program had prerequisite courses in Baking and Culinary before advancing to Travel and Tourism, which was my focus at the time.
I remember taking my first baking class and loving it even though I still didn't see a future in it. But somehow the allure never faded, it just evolved and without me knowing it had taken me in a trajectory that I never expected or planned.  
WHAT ARE YOU MOST EXCITED ABOUT SINCE JOINING THE GP FAMILY?
Being part of the whole philosophy of sustainability. Freshness of product is so important for a chef, knowing where our produce comes from and going a step further by growing our own ingredients. Doesn't get any better than that. In this day and age environmental accountability carries a lot of weight.
WHAT ARE SOME OF YOUR BIGGEST INSPIRATIONS IN BAKING/COOKING?
I've worked in very different kitchens in my career thus far, and the constant lesson is that there is so much more to learn and to aspire to. I would love to find my style as I still don't have a definite one. I admire chefs like Deborah Racicot, Claire Heitzler, Michael Laiskonis and Francisco Migoya. They are all superstars in my field and they have all carved their own unequivocal personal touch in everything they do.
WE ARE EXCITED TO SEE (AND TASTE) YOUR NEW DESSERTS. CAN YOU GIVE US A SHORT PREVIEW OF WHAT WE CAN EXPECT WITH THE NEW DESSERT OFFERINGS?
I always try to respect seasonality, I just came back from working two years in bountiful California and what I took from that experience is to appreciate the difference it makes to work with ingredients at its best, without compromise. The Fall season in NY means that I get to play with layers of flavors using spices, darker flavor profile, more indulgent dishes, etc.
GP has such a cozy personality and yet it is such a big organization that I want to do right by it and represent it accordingly in my future menus. So stay tuned.   
Raspberry and Hazelnut Financier
Assorted Madeleines: Pistachio, Strawberry, Caramel, Passion Fruit
Mocha Brownie Bites
Blood Orange Pate a Fruit
Caramelia Apple Dome
Cheesy Pretzel Croissant with Everything Topping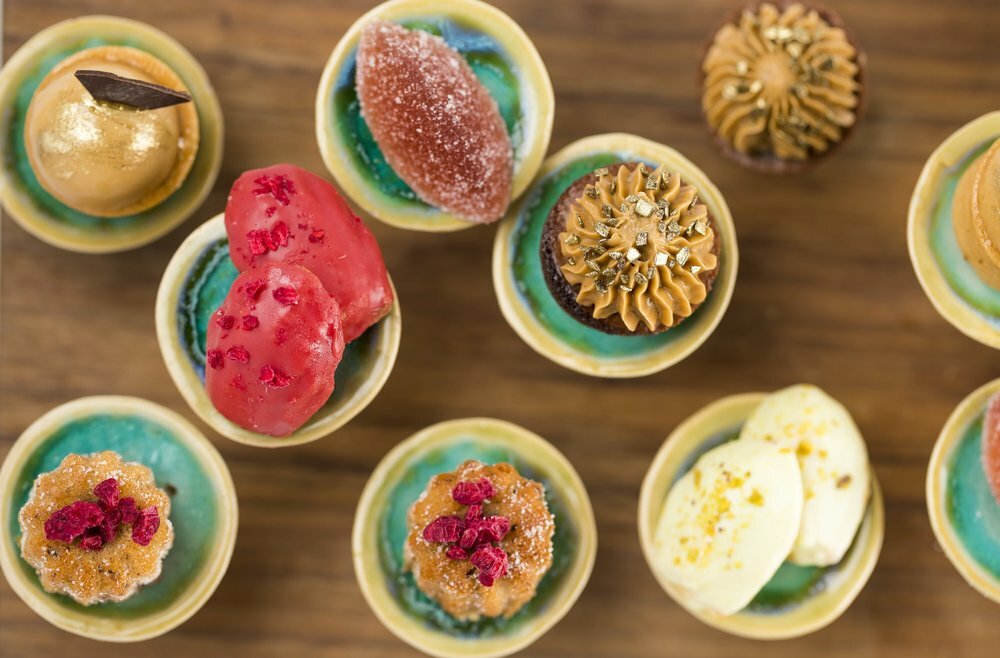 Photo Credit: ©Ben Hider Images