At Great Performances, we embrace creativity and continue to look outside our walls to find inspiration from our friends and partners. We regularly invite innovators, creatives, business leaders, chefs and others to contribute their expertise to us and to our blog.
We've invited Katie Workman, cook, writer, mom of two and food activist to contribute some of her favorite spring recipes to our blog. Ms. Workman has written two cookbooks, The Mom 100 Cookbook (2012) and Dinner Solved! (2015), recognized in notable publications, and also writes a blog, The Mom 100. We're delighted to feature some of her favorite spring recipes below.
11 Ways to Make the Most of Spring Vegetables!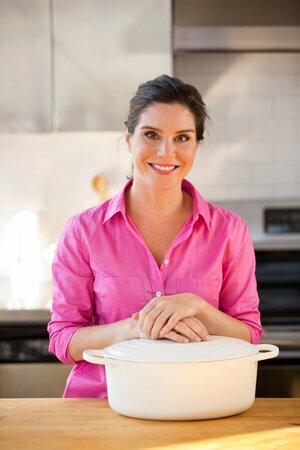 by Katie Workman
Spring is the beginning of the best produce months of the year.  Even with the world feeling so precarious, hopefully we can take some time to support the farmers' markets in our areas.  Of course maintain social distancing — the markets, where open, will look different than they have in the past, perhaps with advance orders being taken, perhaps with some grab and go options of produce already bagged.  But if there is a market safely open in your neighborhood and you can safely get there, we should all try and get some business to the farmers who work all year long for the warm weather crops.
So once you find yourself back home with bunches of radishes, bundles of asparagus, piles of lettuces, baskets of sugar snap peas, you may well need some recipe inspiration.  Here are 11 ways to put that spring produce to work.
---
Hungry for More?