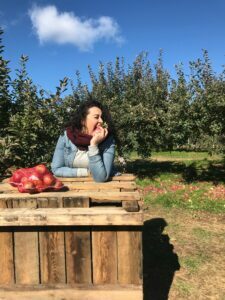 AYA MOHAMED
CHEF DE CUISINE
VENUES
Lamb Chops ! Since I can remember, overtime my parents would get lamb chops , my eyes would light up! Id be sure to help my mom a bit more on those nights with setting the table and helping make dinner, just so I can watch her sear and season them, more gratifyingly, smell them as they cook. A large heaping family style plate of chops in the center of our dining table, accompanied with a simple tomato and cucumber salad, and rice or bread. Like a vacuum, picking up the pieces one by one, being reminded to slow down and be considerate. Meanwhile my sister, would only eat the meat in the center, and leave the rest, so I would take her pieces and clean them down to the bone. My parents would always laugh at my love and sheer enjoyment for lamb chops and would sing a silly song in arabic, simply translated to "meat is my world, oh meat".
I love to see the expression on someones face enjoying the meal, ambiance, or event we put together. I cherish the responsibility of potentially making long lasting memories by serving something unique, diverse, and makes you nostalgic. Growing up in my dad's cafes, I was always eager to spend my weekends at the cafe working alongside my dad, serving coffee, filling boxes of cookies, or replenishing the condiment table with sugar and milk. Ever since I can remember, I loved this industry and being able to service guests with good food and great hospitality.
Always try something twice, made two different ways before saying you doing like it! You'd be surprised at what can be created!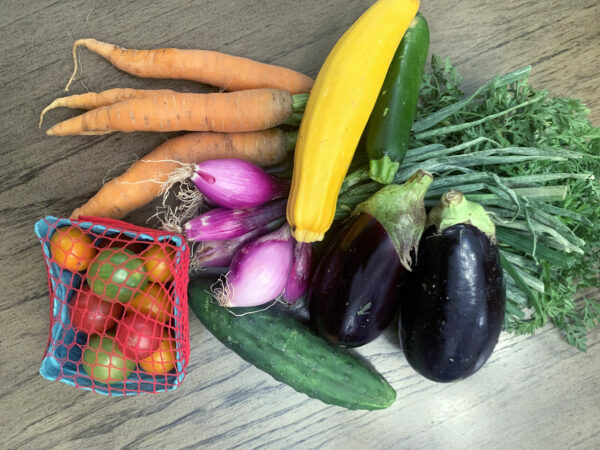 COOK LIKE A CHEF: KATCHKIE FARM'S CSA WITH AYA MOHAMED By Aya Mohamed Dual functionality was the goal with my
Read More »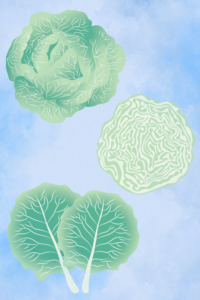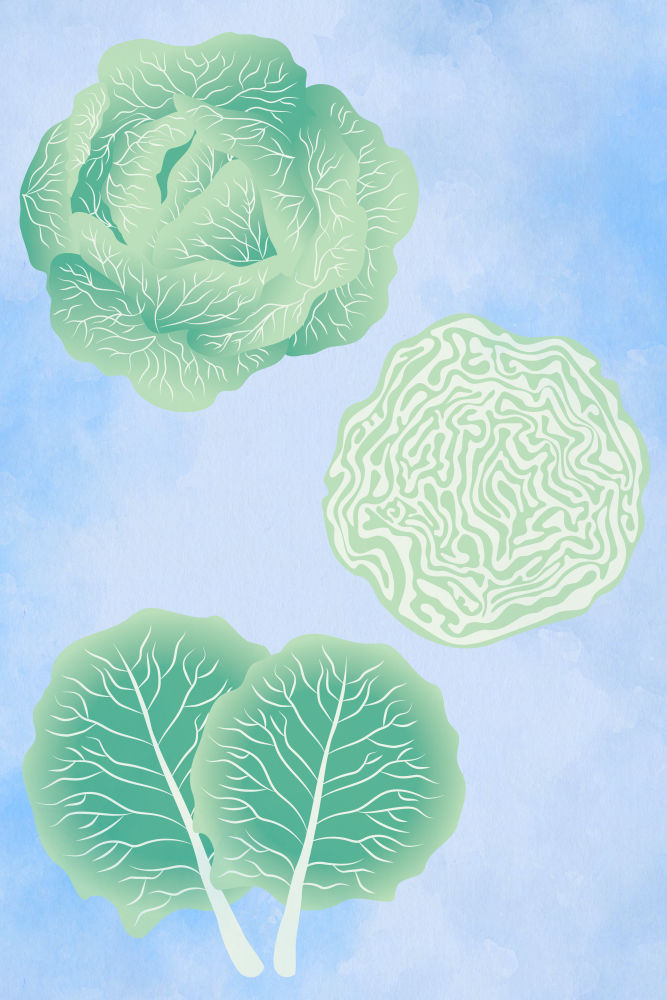 About the Artist: Erin Robinson is one of our GP Artists. Click here to see more of her art. EMBRACE
Read More »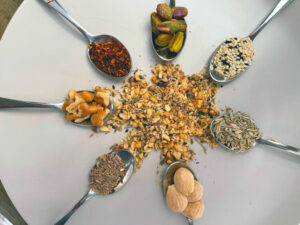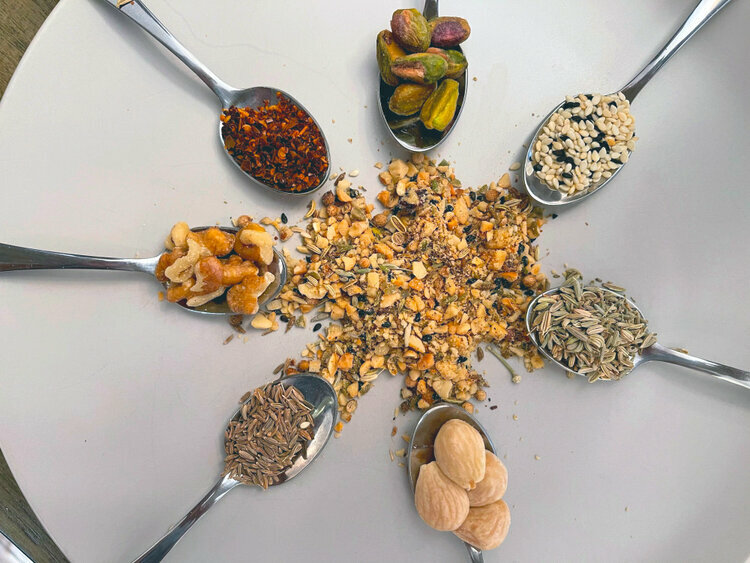 DUKKAH by Aya Mohamed, Chef de Cuisine Spices.  Daring. Enticing your palette. Enhancing your dishes. Crossing borders. Their versatility is
Read More »